DC Comics revives Smallville, in digital form at first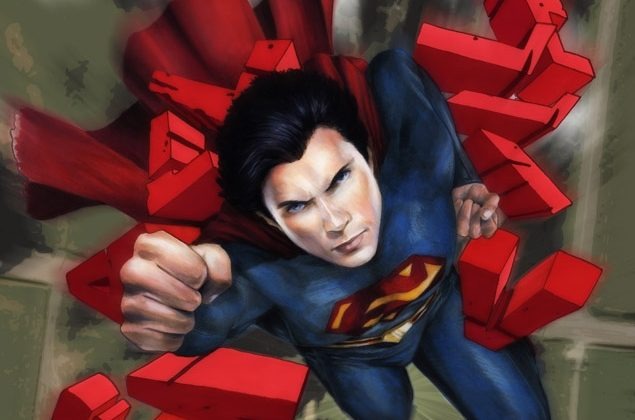 After a 10-year run on television, the Smallville series, which tells the coming-of-age story of a young Superman, will continue on with an 11th season. But this time you'll have to turn away from your TV and onto your iPad, Android tablet, or other preferred method of reading digital comics. The new e-comic series will be titled "Smallville Season 11," and it is being penned by a former writer from the series' days on the CW.
The story will pick up right where the TV series finale left off, which presented a memorable moment as Clark Kent flew off into the sky. It acted as both a perfectly appropriate end to a long-running television series and a cliffhanger at the same time. Writer Brian Q. Miller looked at the latter as his launching pad for the continuation on a new medium. Six months after Clark Kent donned the cape and took to the skies to save Earth from Apokolips ... enter Season 11," he said in a statement.
The first "episode" of the new entry in the Smallville universe will be released on April 13 to digital platforms. But it won't stay electronic forever. There will be a print version launching to correlate with the digital comics, but they'll be released after their downloadable counterparts. There plans to be new installments released every week.
[via NY Daily News]