DaVinci Audio Labs UniSon MK II turntable: heavy build, heavy price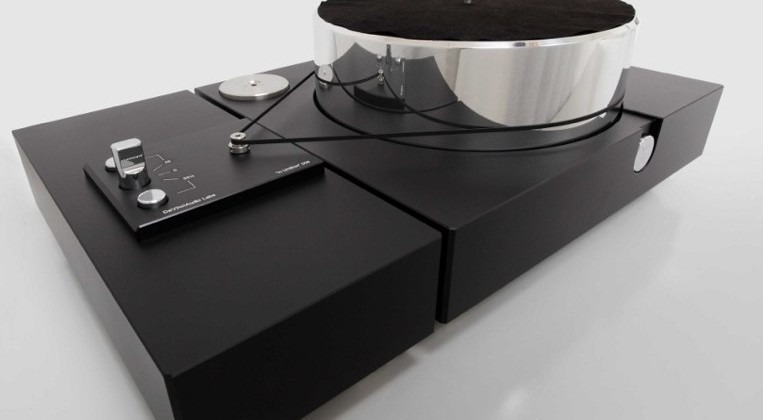 Still listening to vinyl?  Got some spare cash lying around, or a credit card you don't mind maxing out?  Have some suitably reinforced shelves?  Then head on over to DaVinci Audio Labs, whose new UniSon MK II turntable promises to scythe out noise or vibration from your audio pleasure, separating the motor and its control unit from the platter, and coming in at a massive 160lbs.
From the side it does look a little like a stainless steel pan on top of a portable stove, but we're guessing that's not a comparison DaVinci would particularly like.  Underneath there are custom adjustable feet, and the company will also sell you an optional second tonearm.
Don't expect any of this to come cheap, however.  DaVinci Audio Labs are asking 29,600 Swiss francs for the UniSon MK II, which works out to a heady $27,800.  You'll also need a suitably rarefied amp and speaker system, of course.
[via Born Rich and via]