DataTraveler microDuo crams up to 64GB of storage into your microUSB port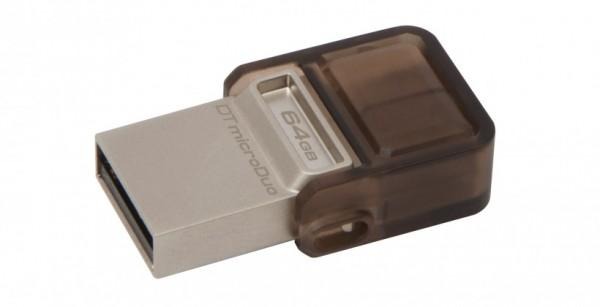 Kingston has rolled out a new storage device that users on tablets that lacks a normal USB port will like. The new product is called the DataTraveler microDuo and it is designed to plug into the microUSB port on your device to give you more storage space.
The microDuo is also very small physically making it easy to take with you on the go. The small stature of the device also means it doesn't get in the way when you are using it. Kingston says that the storage device will work for tablets and smartphones.
Storage space inside the small flash drive is up to 64GB and it will work with any USB OTG compatible device. Naturally, you will want to be sure that your device supports USB OTG before you plunk down your loot on the microDuo flash drive.
If you don't need 64GB of storage space, the microDuo is offered in 8GB, 16GB, 32GB, and 64GB capacities. A file manger app is required for file transfer with the drive and the free ES File Explorer app is on Google Play for Android users now. The drive itself will work with Windows, Mac, and Linux as well.
SOURCE: Android Community