Dash arrives for iOS, could greatly improve your driving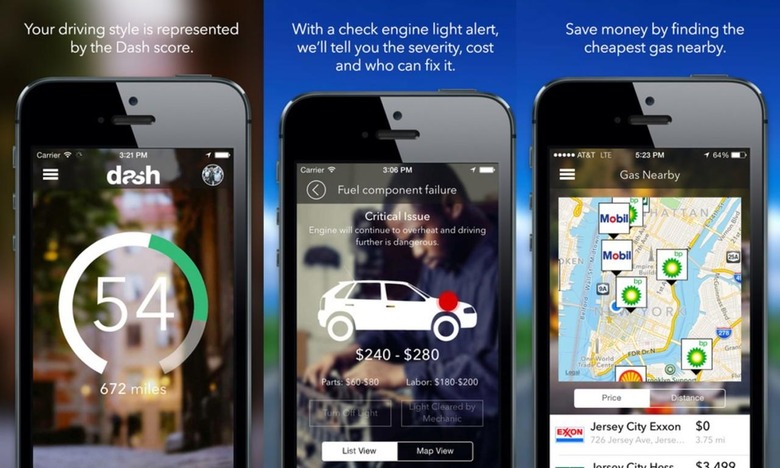 Dash, the breakthrough driving app for Android, has officially made its debut on iOS. Having been in a beta testing program for some time, Dash is now ready for prime time. The app itself operates much like the Android app, and looks quite similar.
The addition of Dash for iOS brings in a competitor to Automatic, which uses the same kind of technology linking. The Dash app is free, but you'll need to buy a small OBD dongle for your car. Due to some technological differences with iOS, you may not be able to use the same dongle you were for Android (if you were using an Android device). The iOS version also curiously omits the Google log-in.
If you're unfamiliar with Dash, it's an app I consider fairly brilliant. A small plug-in makes a home in your largely unused port under the dash (here are the dongles Dash suggests). Your Android smartphone or iPhone connect to it using Bluetooth, and your phone gains access to your car stats. It can tell how fast you go, how far you drive, and even monitor your car's vital stats — even those you might not have access to on the dash.
Dash also helps you find gas nearby, especially handy when you're on the run. If you need to know where you parked, Dash remembers that, too. All told, it might be the best driving app we've come across.
Dash is available now on the App Store.