Das Keyboard 5Q Cloud-Connected Keyboard Color Controls Keys Over The Internet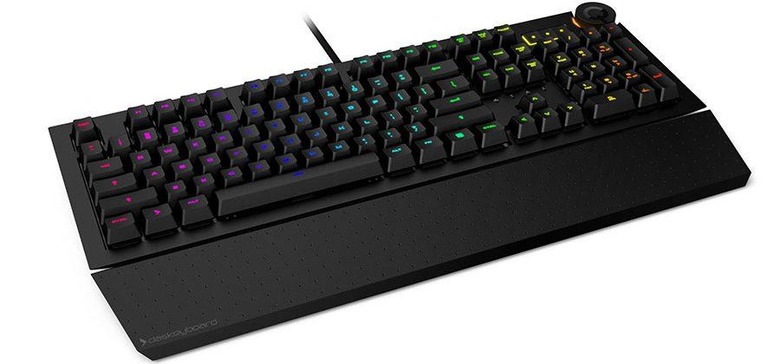 The Das Keyboard has been around for a while now in different forms and as each new generation comes to market, it brings with it some cool new features. The next version called the Das keyboard 5Q has turned up on Kickstarter and its bit of new tech comes in the form of cloud connectivity along with an open API and RGB mechanical keys.
"Because it's a cloud-enabled output device, the Das Keyboard 5Q is different than any other keyboard ever made," said Daniel Guermeur, founder and CEO of Das Keyboard. "This is a keyboard that enables users to customize the color and animation pattern of every key based on the specific information they want to keep tabs on throughout the day. Basically, we've turned the keyboard into an output device. Once someone test drives the Das Keyboard 5Q, we think they will never want an input-only keyboard again."
That cloud connectivity allows the keys to be controlled over the internet and each RGB LED on the key tops can represent a specific piece of information. Want to know when your stock goes up or down, color a specific key. Want to know when someone outbids you on an auction on eBay, color code a key for that and so on. The keys can be programmed to glow the color you want based on information you define.
The keyboard uses surface-mount LEDs, diffracting lens, and an ultra-clear light guide to make it brighter than other RGB keyboards on the market today. The key switches are Gamma-Zulu mechanical units developed by Das Keyboard with Omron Japan. They have a 1.5mm actuation point and can survive 100 million actuations. Das Keyboard 5Q is on Kickstarter seeking $100,000 and has raised over $177,000 as of writing. A pledge of $139 or more will get you a keyboard with shipping estimated in January 2017.
SOURCE: Kickstarter