DART-C is the tiniest USB-C laptop charger around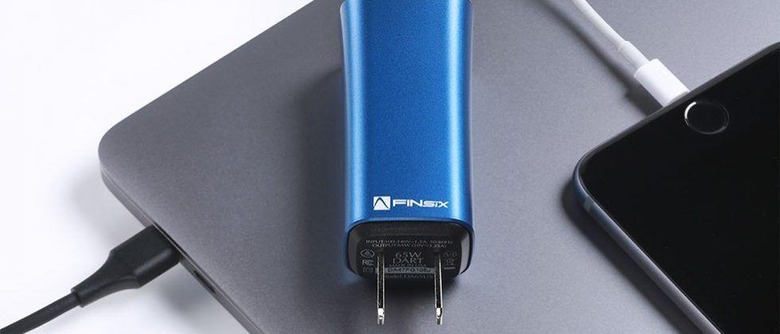 If you have a notebook computer that is able to charge via a USB-C port, you might want a charger that is smaller than what came with your computer. FINsix has a new USB-C charger called the DART-C that it claims is the smallest charger of its type in the entire world. The tiny laptop charger produces 65W of power and is four times smaller than a traditional AC adapter.
DART-C also has an additional integrated USB port that allows you to charge your notebook and your smartphone or tablet at the same time. The maker says that the charger is appropriate for use with MacBook, MacBook Pro, Dell XPS 13, Lenovo ThinkPad 13, and the ZenBook 3 from Asus.
"With DART-C, we continue to lighten the load for travelers who want to power up with style and reliability," said Vanessa Green, FINsix CEO. "The DART family's newest member demonstrates our ongoing commitment to provide a new class of the smallest and lightest high-performance power electronics to meet the needs of the mobile consumer."
The DART-C charger will launch on the FINsix website and to other resellers in January. The retail price is $99.99 and it will come in blue, gunmetal, magenta, orange, or silver colors. A USB-C cable is also available for $34.99. This might be a great way to replace a bulkier factory charger that you don't want to carry around or a good option for replacing a lost or broken factory charger.
SOURCE: FINsix