DARPA's TNT program aims to stimulate rapid learning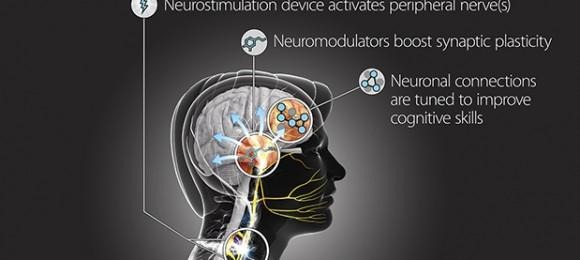 DARPA has a new program that aims to speed up a person's rate of learning via peripheral nerve stimulation. The agency cites interest in synaptic plasticity and cognitive skills training in particular, and seeks technology able to precisely activate peripheral nerves. The program, dubbed Targeted Neuroplasticity Training (TNT), would reduce the Department of Defense's training costs and speed up how quickly agents can be equipped with necessary skills and knowledge.
The agency has previously sought technologies related to the peripheral nervous system, but in pursuit of rapid healing and better disease treatments. This time around, DARPA wants technology that could help teach someone cognitive skills more quickly than existing technologies, intending to use it for cryptographers, language specialists, intelligence analysts, and more.
It is both painless and easy to stimulate some peripheral nerves, according to program manager Doug Weber, and research had indicates that stimulating some of these nerves can activate learning regions of the brain. Not much is known beyond this, particularly in the realm of using nerve stimulation to aid in the process of synaptic plasticity.
Said Weber:
You can think of peripheral nerve stimulation as a way to reopen the so-called 'Critical Period' when the brain is more facile and adaptive. TNT technology will be designed to safely and precisely modulate peripheral nerves to control plasticity at optimal points in the learning process.
Because this area of research is so new, DARPA will layer its efforts and spread them across different aspects of the task. Some fundamental research will be done to illuminate the how of nerve stimulation's effect on synaptic plasticity, as well as the brain's regulation of cognitive skills learning and ways to safely increase the aforementioned physiological processes. As well, engineers will be tasked with developing a non-invasive device of some sort to stimulate the nerves.
DARPA anticipates using "multidisciplinary teams" from various backgrounds to complete these tasks. The agency will begin taking proposals early next month. No details were provided on the type of stimulation device DARPA seeks.
SOURCE: DARPA