Darksiders Genesis release dates announced with Stadia and PC up first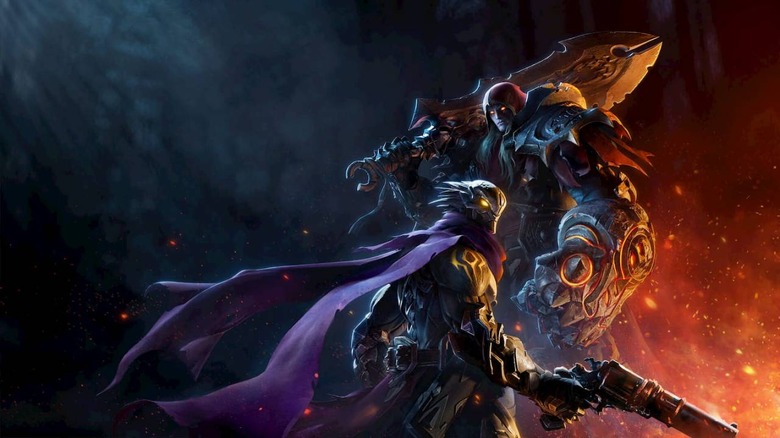 Up until this year, the Darksiders series was pretty much a known quantity, with its third-person action platforming. Then E3 2019 rolled around and THQ Nordic revealed Darksiders Genesis, a spin-off that quite literally gives the series a fresh perspective. Today, we're learning when Darksiders Genesis will release, and it seems those playing on PC and Google Stadia are going to enjoy a bit of early access.
Today, THQ Nordic revealed that Stadia and PC will getting Darksiders Genesis on December 5th. The game is coming to Xbox One, PlayStation 4, and Nintendo Switch as well, but it won't be landing on any of those platforms until February 14th, 2020. So, if you want to play the game as soon as possible, it looks like PC and Google Stadia are your options.
Darksiders Genesis introduces us to the fourth Horseman of the Apocalypse, the gun-toting Strife. Instead of continuing the narrative from the three Darksiders games we already have, Darksiders Genesis is a prequel that, for the first time in series history, features co-op play.
That, surprisingly enough, isn't the biggest departure from franchise norms that Darksiders Genesis has to offer. Genesis ditches the over-the-shoulder camera and instead gives us a top-down perspective, like action RPGs such as Diablo or Torchlight. If the Darksiders series was feeling a little stale after 10 years and three games, Genesis could certainly offer a fresh take.
In any case, Strife won't be alone on his adventure, as he'll be joined by War, the Horseman who was the focus of the first game in the series. We'll find out soon enough if Darksiders Genesis is any good, but in the meantime, you can check out the new cinematic trailer THQ Nordic published today to go along with this release date announcement.