Darknet website Utopia Marketplace seized by Dutch police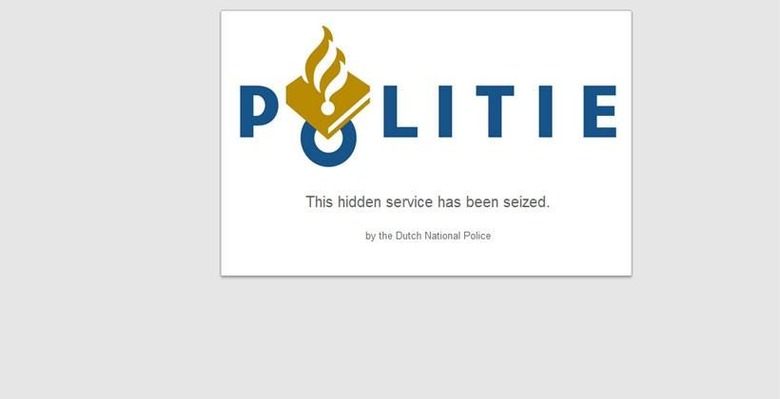 Police and government agencies around the world have been working hard over the last several months to shut down websites that are part of the hidden internet and often sell illegal items. One of the biggest of these sites was called Silk Road. That site was shut down by US authorities and the mastermind behind the marketplace was arrested.
Police in other countries are cracking down on similar sites and the latest to fall into the dragnet is called Utopia Marketplace. Reports indicate that Utopia Marketplace was seized by Dutch Police. The Dutch authorities wasted no time in taking the Utopia Marketplace down.
The site reportedly launched only last week. The homepage for the website was replaced with a page bearing the Dutch police emblem and a disclaimer that read, "This hidden service has been seized. By the Dutch National Police."
Oddly, while the homepage of the site bore the Dutch Police warning, the forums for the site were still up at one point. It's also unclear if any of the people running the site were arrested. At first, there was some talk that a hacker had defaced the site. However, Dutch police later confirmed the site had been seized. The authorities promised more detail on how the site was taken down next week.
SOURCE: Deepdotweb.com