Dark Souls: Remastered for Nintendo Switch finally has a release date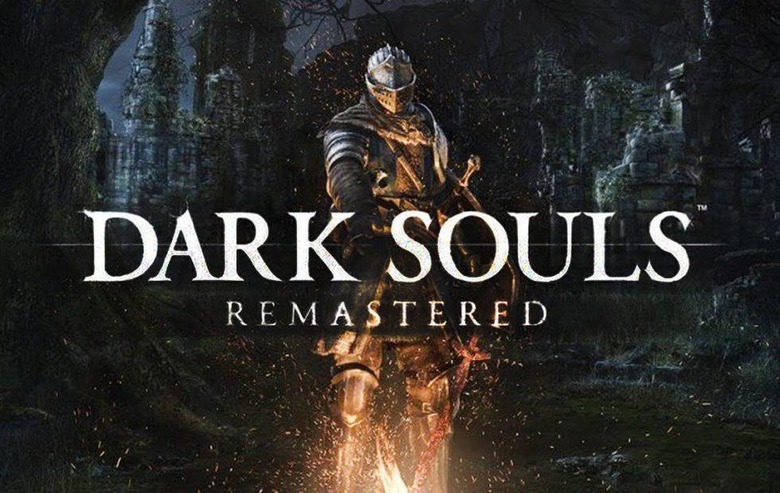 For Nintendo Switch owners, perhaps one of the most exciting announcements of the year so far has been Dark Souls: Remastered. The Dark Souls series has never had a presence on Nintendo consoles, so this is a big deal for Switch owners. Unfortunately, the Switch version of Dark Souls: Remastered was delayed at the eleventh hour, and at the time, Bandai Namco didn't give us a new release date.
Today, the publisher righted that particular wrong, announcing a new release date for Dark Souls: Remastered on Switch. The game is now set to launch on October 19, 2018 – almost exactly a two months from now. It's obviously not as ideal as the game launching on time, but it's certainly better than it being delayed into 2019.
The Solaire of Astora amiibo will be launching alongside the game on October 19. It's unknown if pre-orders will open back up before release, because at the moment, it seems to be next to impossible to order one of these amiibo ahead of launch. You might want to be prepared to go on a hunt for old Solaire if you want one of these amiibo, because it's easy to see it being a popular item among collectors.
As part of today's announcement, Bandai Namco announced that it will host an "online network test" for Dark Souls: Remastered at some point before the game launches. The nature of that test wasn't revealed, so we're not sure if it'll be open to everyone or if it'll be some kind of invite-based affair. We'll keep an eye open for more details though, and we'll let you know when Bandai Namco says more.
So, there you have it: after months of waiting, Dark Souls: Remastered finally has a release date for the Nintendo Switch. Are you planning to pick it up in October, or have you already purchased the game on a different platform? Head down to the comments section and let us know!