Dark Souls: Remastered Nintendo Switch version delayed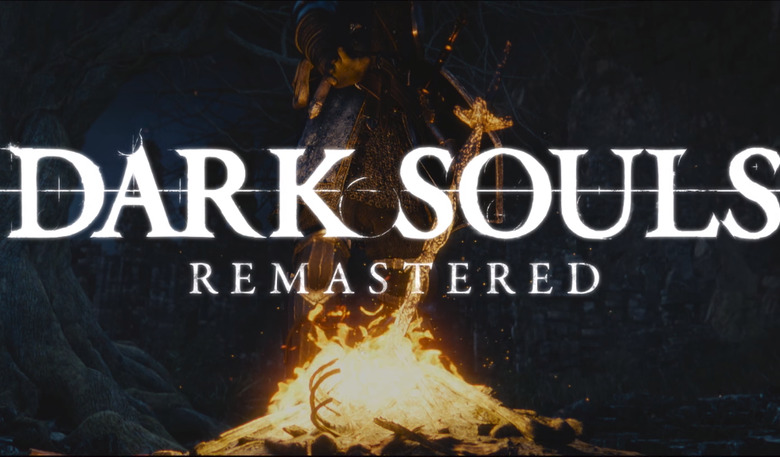 Dark Souls: Remastered is one of the most exciting games coming to the Nintendo Switch this year, but we're going to have to wait a bit longer to get it. Today, Bandai Namco announced that the Switch version of Dark Souls: Remastered has been delayed, meaning it will miss its original May 25 release date. The good news is that the extended wait shouldn't be too much longer, as it sounds like the game has only been delayed by a couple of months.
In a tweet published today, Bandai Namco says that Dark Souls: Remastered will now launch on Switch in sometime this summer. Sadly, we weren't given a new release date, just that rather vague release window. We also weren't given a reason for the delay, but it isn't hard to imagine that porting a game to the Switch takes a little more time than porting the same title to a platform like PS4 or Xbox One.
"Due to the nature of causality, we must announce that the Nintendo Switch version of #DarkSoulsRemastered will be pushed back to summer of 2018, and with it, the release of the Solaire of Astora amiibo," Bandai Namco wrote. The Solaire of Astora amiibo was revealed at the same time the Switch port of Dark Souls: Remastered was, taking center stage during the last Nintendo Direct showcase.
The good news is that Dark Souls: Remastered will still be launching on Xbox One, PS4, and PC on May 25, so if you just want to play the game and don't have a platform preference, you won't have to wait. Still, the idea of portable Dark Souls is one that's hard to resist, even if the Nintendo Switch version may not run as well as the other versions.
Even without the launch of Dark Souls: Remastered, May should still be a pretty big month for Nintendo Switch. On May 4, we'll see a port of the Wii U's Donkey Kong Country: Tropical Freeze land, while the definitive edition of Hyrule Warriors will release on May 18. We'll keep an ear to the ground for more details on a new release date, so stay tuned.