Dance Central 3 gets October release date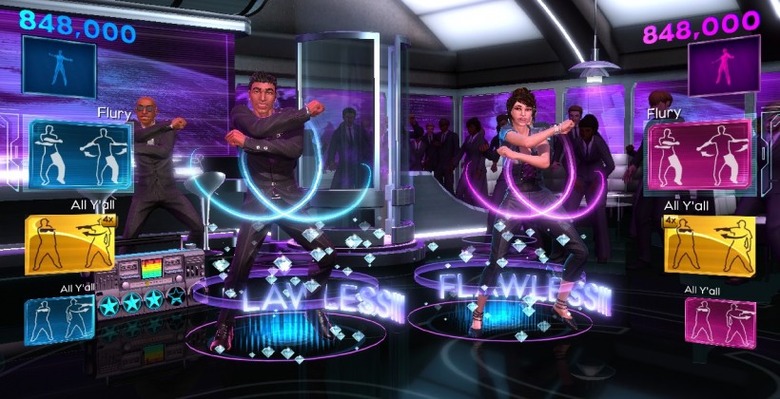 Today Microsoft and Harmonix announced the release date for Dance Central 3, saying that it will arrive in North America on October 16 and will be heading to Europe later that week on October 19. The game comes with over 40 on-disc tracks that you'll be able to dance along with, as well as a very odd story mode that sees players going back in time to learn famous dance moves from decades past. The crazy-sounding story mode has already garnered a few raised eyebrows from the Dance Central fanbase, but we imagine that most don't care and are just looking for another excuse to jump in front of TV and dance their butts off.
To accompany this release date announcement, Harmonix also revealed 11 new songs that will be included in Dance Central 3. Brace yourself, because the list that follows is quite a doozy:
• 2NE1 – "I Am The Best (Original Version)"

• Alice Deejay – "Better Off Alone"

• Backstreet Boys – "Everybody (Backstreet's Back)"

• J.J. Fad – "Supersonic"

• Lil Jon & The East Side Boyz ft. Ying Yang Twins – "Get Low"

• LMFAO – "Sexy And I Know It"

• Los Del Rio – "Macarena (Bayside Boys Mix)"

• Maroon 5 ft. Christina Aguilera – "Moves Like Jagger"

• Vanilla Ice – "Ice Ice Baby"

• Vicki Sue Robinson – "Turn The Beat Around"

• Village People – "Y.M.C.A."
Yes, that's the Backstreet Boys, Vanilla Ice, and the Village People all included on the same list. If you find that Dance Central 3's catalog of songs isn't quite to your liking, never fear, because you'll have the ability to import the songs from the first two Dance Central games as well. There's a fee associated with the track import, but considering it cost $5 to import tracks into Dance Central 2, we're thinking the fee isn't going to be substantial.
Want to find out more about the zany story mode in Dance Central 3? We can't blame you if you just want to dance, but for those who are curious, take a look at the new DC3 developer diary above. In it, Harmonix developers struggle to explain the story while maintaining a straight face, going into absurd detail about who is sending you into the past and why you need to time travel in the first place (spoiler: you're going into the past to help solve dance crimes). Dance Central 3 looks like it's going to be a blast – ridiculous story and all – so look for it on Xbox 360 when it launches on October 16!