Damson S-Series makes Dolby Atmos wireless: Hands-on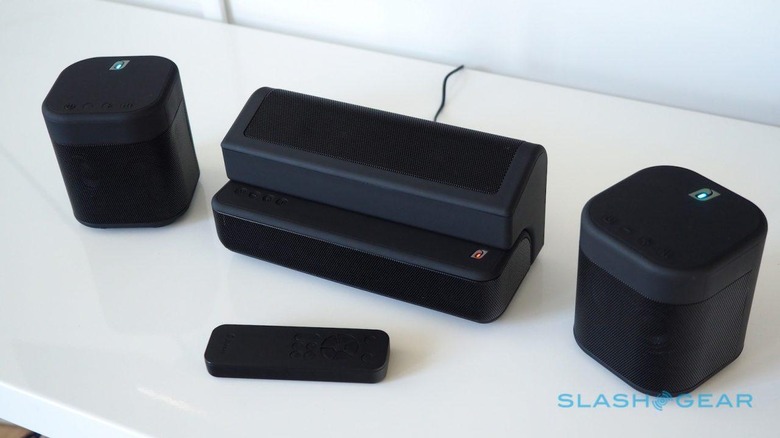 Home cinema fans want Dolby Atmos, but they generally don't want a room full of speakers and cables: enter Damson's confusingly small, wireless Atmos surround sound system. The British company has cooked up the first wireless modular home cinema system to support Atmos sound, promising ridiculously easy setup and performance that punches above its scale. I picked up some popcorn to find out if that could be true.
The S-Series supports Dolby Digital Plus, Dolby TrueHD, and – most importantly – Dolby Atmos. That, if you've not been keeping up to date with your surround sound standards, is the audio company's latest iteration for both theaters and home cinema rooms. Rather than just positioning elements from the soundtrack around the viewer, it includes overhead audio: you can, for instance, hear helicopters buzzing overhead. In movie theaters it requires speakers built into the ceiling, but Damson is using directional technology to bounce the audio off the ceiling instead.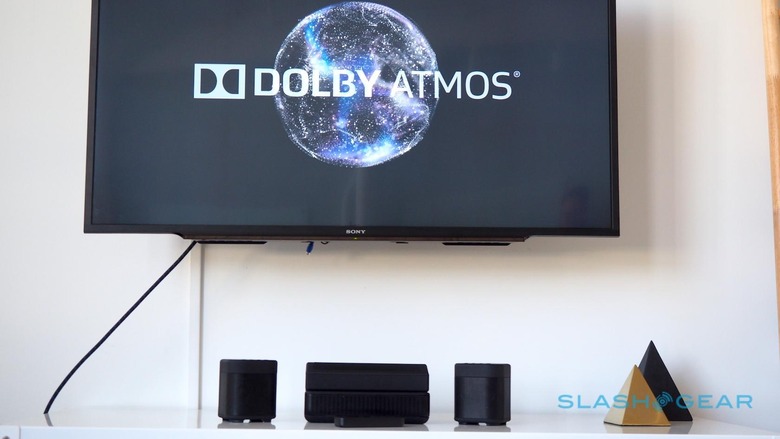 Indeed, at first glance you'd be forgiven for wondering where the rest of the system is. The core is the subwoofer, which has three HDMI ports – two inputs and a single output – along with a 3.5mm input, Bluetooth, and power connector. The soundbar sits under the TV, and has a removable Atmos speaker that piggy-backs onto it, drawing power from it and taking care of the overhead sounds.
Finally, there are two rear speakers, which Damson calls S-Cubes. While the soundbar and subwoofer are mains-powered, the S-Cubes have a battery inside: you can leave them plugged in, or go untethered for up to 8 hours (at 70-percent volume). Each component connects wirelessly with around 150 feet of range, including the remote control, using a proprietary standard Damson has named JetStreamNet, and cutting down not only on cables but also addressing Dolby Atmos' setup.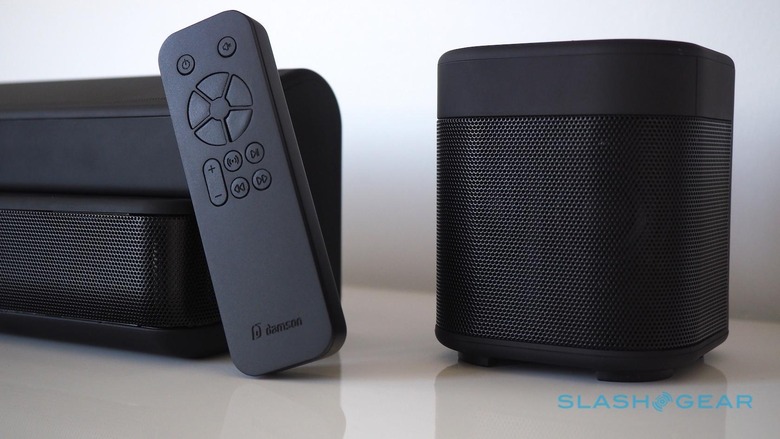 Typically, an Atmos system requires either professional installation or uses a microphone in the main component to figure out where the rear speakers are and then adjust to accommodate the latency between them and the source. Otherwise, your surround audio would be out of sync. Damson, meanwhile, uses the wireless connection to do the same thing, so that there's no setup process: you simply put the S-Cubes down, turn them on, and they calibrate automatically.
What's surprising about the Damson S-Series is quite how much sound the company has managed to squeeze into such a relatively small package. The rear speaker is smaller than a Sonos One, while the main soundbar is more compact than an old VCR. Even the subwoofer is fairly diminutive.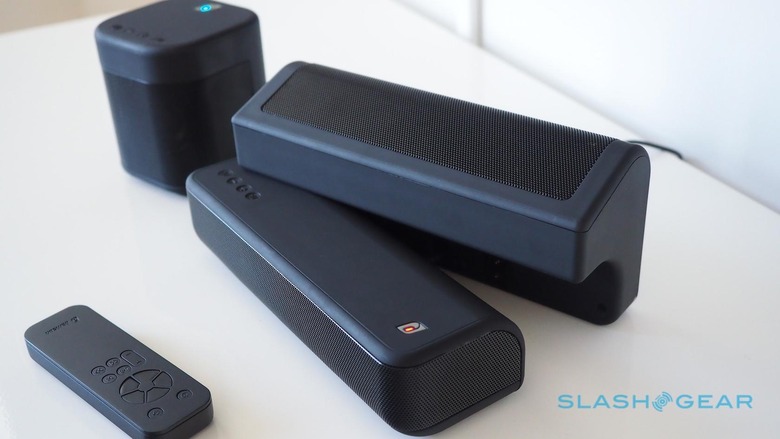 My expectation, therefore, was that it would sound fairly weedy, though that wasn't the case. The intent, James Talbot, CEO and founder of Damson, explained to me, was to offer those with typical big TV sizes – the core of which hover at around 50-65 inches – a way to get Atmos sound without filling their room with speakers or cables. On that front, the S-Series seems to have delivered. It's plenty loud enough, and has all the directional audio that I expected from an Atmos system.
As a pleasant bonus, the S-Cubes have a secondary purpose. Each can be used independently, with a source connected either to the speaker's 3.5mm aux-in, or over Bluetooth. You can connect multiple speakers together – you bring them close and then hold down the pairing button on both – and stream the same source, whether it be your phone, tablet, or something else, to the whole group. Unlike with a Sonos speaker there's no all-encompassing app from which you can control multiple "zones", but Damson plans to eventually sell S-Cubes separately for those wanting to use them musically, too.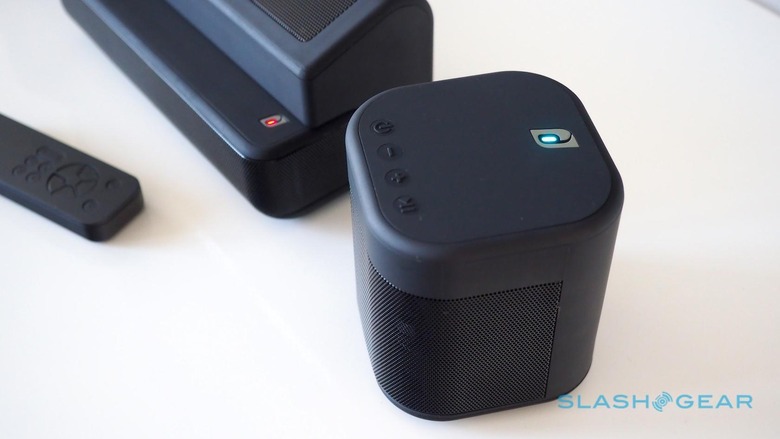 For the moment, I can definitely see Damson's S-Series being popular among those who rent and who don't want to – or can't – run cables around their living room. It also lends itself to impromptu movie nights: the system is compact enough to be taken to a friends' place, and sets up in a couple of minutes. It's available to preorder today, priced at $799.99 or £799.99, and is expected to ship in early 2018.