Damien Lewis stars in Desire short film for Jaguar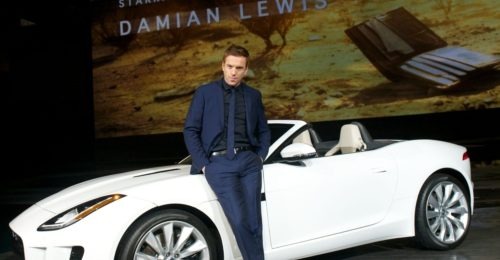 Jaguar has given up some details on a short film starring Damien Lewis of Homeland fame. The short film is called Desire and is being created by Jaguar in association with Ridley Scott Associates. The short film is set to be released in early 2013.
Jordi Molla will play the villain of the short film. Desire will also feature Shannyn Sossamon as the female lead. The short film will begin shooting on location in the Chilean desert at the beginning of December. Interestingly, Jaguar will allow viewers to follow the filming of the movie offering an insider's view of the set and the filming process all the way through production.
The movie will have a soundtrack written by senior songwriter Lana Delray with an exclusive track called Burning Desire inspired by the new Jaguar F-Type. The movie follows a man named Clark who delivers cars for a living. Clark runs into trouble after he meets a young woman in the middle of the desert.
The film was directed by Adam Smith and is described as a story of betrayal, retribution, passion, and greed. It sounds like the film is basically a long commercial for the new Jaguar F-Type two-seat convertible, which is powered by a V8 engine and starts at $69,000.