Daimler electric school bus unveiled ahead of 2019 US launch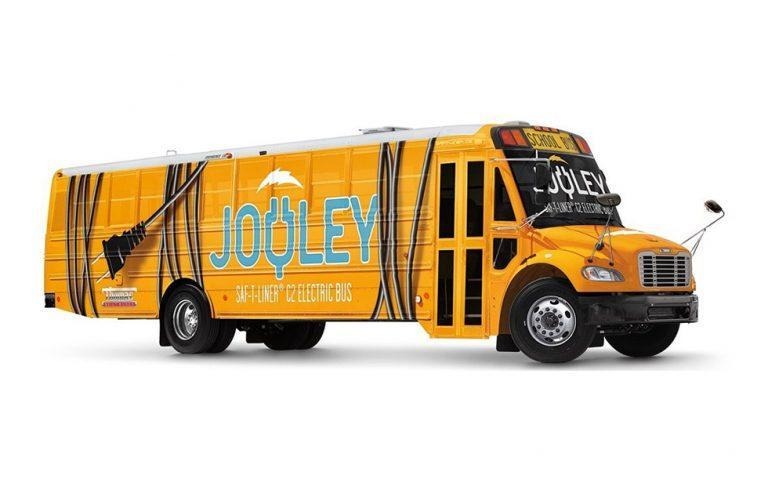 Thomas Built Buses, a North American Daimler subsidiary, has taken the wraps off its new Jouley electric school bus, the first of its kind for the company. The bus, which has the official moniker "Saf-T-Liner C2 Electric Bus," is scheduled to hits public roads in the United States in 2019, providing emissions-free transportation for students from home to school and back again.
Jouley, the electric bus, can accommodate up to 81 kids, according to Daimler. As with other electric vehicles, the bus boasts quiet operation in addition to being emission-free. The vehicle is powered by a 160kWh battery able to provide up to 160km / 99 miles per charge. For buses that need a greater range, such as ones located in rural regions, Daimler will also provide optional additional battery packs.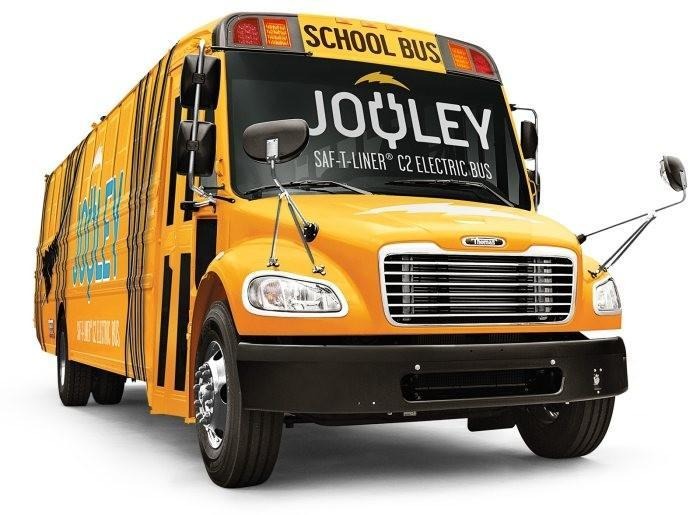 This electric bus comes with a design typical of US school buses — long, boxy, with a bright yellow/orange color and fold-open door. There doesn't appear to be anything about the design that makes it readily identifiable as an electric vehicle, unlike some other EV models which use a futuristic design to stand out from the crowd.
Further details about the bus, such as its planned price tag, weren't stated. It isn't clear whether any schools are already on board to use the bus, though those details may still be ironed out over the coming months.
This latest announcement follows shortly after Daimler's heavy-duty electric truck unveiling late last month. In that case, Daimler introduced its E-Fuso Vision One, a fully electric truck with a 220 mile range that is designed to transport goods across cities and states. As with this electric school bus, electric heavy duty trucks offer benefits over traditional trucks, including quieter operation, a lack of emissions, and potential cost savings.
SOURCE: Daimler