If you're all about the robotic electronic supersonic music extravaganza that is Daft Punk, you're in for a treat this week – the first preview of their upcoming album Random Access Memories. This album has been previewed during this past weekend's Saturday Night Live, the name shining forth in a fabulous reveal the likes of which can only have been summoned by this artistic duo. You'll also notice that the album is called RAM.
This is the second of what we must assume will be several previews of the upcoming album, one that's quite a few years in the making. As the team's last "proper" album was released in 2005, this will be the first time we've heard a non-soundtrack set of tracks from Daft Punk in 8 years. The newest promo you'll see here shows what may be the cover of the album as well.
The first of two promo videos was also shown during an episode of Saturday Night Live. This is also the first time these fabulous electro-power-team will be releasing an album with Columbia Records.
Sony Music owns the Columbia Records and, according to Pitchfork, they've registered a collection of track lengths in the order of a 13-track album that's more than likely set to be the Daft Punk album in full. These tracks are anywhere from 3:48 to 9:04 in length, with most of the tracks hitting at least the 4-minute mark.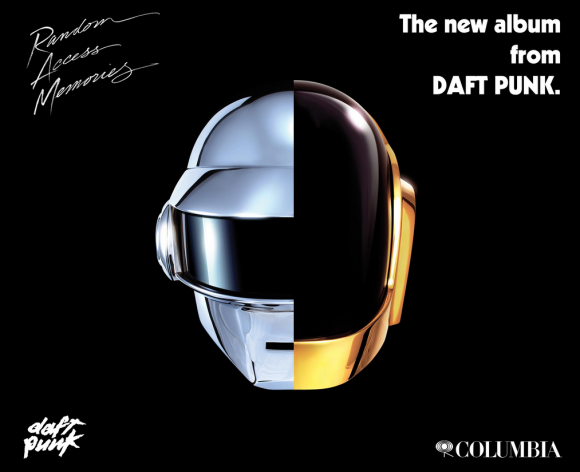 You'll be able to grab this album on the 21st of May, 2013, and pre-orders are available right this minute. This beast will be available on CD, vinyl record, and in digital format from your favorite music sale sources across the planet.