Daft Punk album 4 tipped as duo hits Columbia Records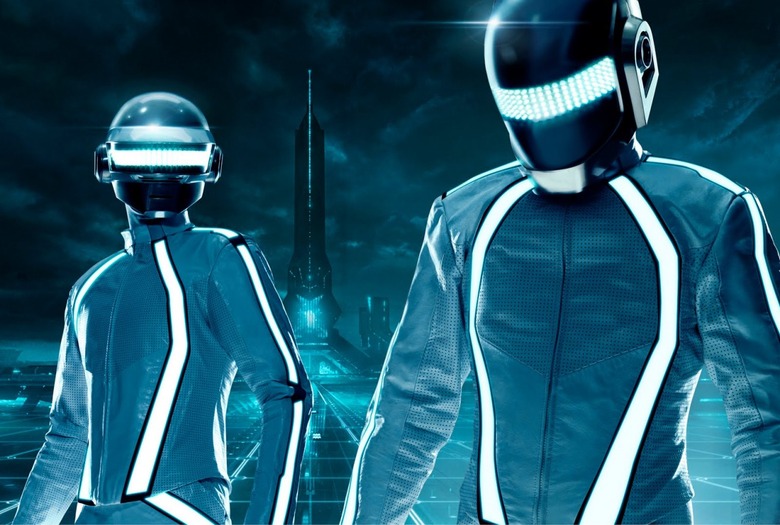 After many successful years with label Virgin/EMI, the electronic music duo known as Daft Punk will be headed to Columbia records with the promise of a brand new full-length album set for this Spring. Though the details surrounding the new album are scant, we do know that Thomas Bangalter and Guy-Manuel de Homem-Christo have indeed left Virgin records – this is a monster happening due to their extended period rocking and rolling under the label – nearly 17 years!
The it's apparent that the team will not be doing any extensive touring inside the first half of the year, the rumor mill remains strong with notes of a possible support push for late in the year. This same mill of rumors did tip the team to be hitting up Coachella in April, and we know that to not be true in the least, so we'll be eating a full bag of salty chips with the tour business. As far as the team moving forward with an album, however, we're ready for that action all day long.
The original note of this change-over for the music team comes from NME where they also suggest that the group Chic's Nile Rodgers will be joining them for one or more songs. They also suggest that Paul Williams, Giorgio Moroder, Animal Collective's Panda Bear, and Chilly Gonzales will be collaborating with Daft Punk in this new release. Let's just call it Animal Sounds and be done with it – if you know what I mean.
This album will be the fourth full original album release from Daft Punk, but fifth if you count their work on Tron: Legacy. The covers of these albums are included in the gallery below, with the Tron: Legacy soundtrack (all made by Daft Punk alone and in a severely original manner) coming in at 2010 and "Human After All" coming before it in 2007. The first album they created and released with enough tracks to be considered an LP was 1997's "Homework" while the 2001 album "Discovery" was also accompanied by a film release by the name of Interstella 5555, a full animated realization of the album, track by track.
Daft Punk is now a multi-national super-hits group that's taken the world by storm, being well known not only for their music, but for their elaborate live concerts and appearances in media from high-budget Hollywood films (Tron) down to syndicated television (The Simpsons). We'll be watching this explosive next release with great interest!
[via Dancing Astronaut]