D-Link's new security cameras offer ultra-wide-angle lenses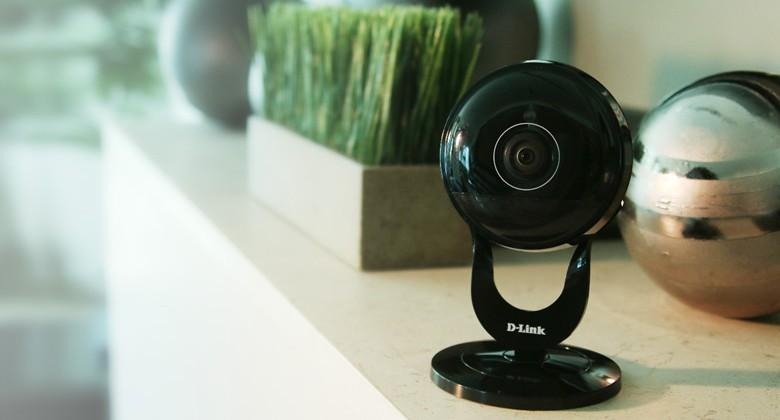 D-Link has introduced a pair of new security cameras, both of which are the first among its wares to offer 180-degree Ultra-Wide View. That wide view is, of course, due to the use of a wide angle lens — one that D-Link says is the widest angle offering available for any fixed-focus consumer level camera. The wide-angle is a necessity when it comes to security cameras, including the new DCS-2630L and DSC-960L. With such a lens, these cameras are able to cover large portions of a home or room in a single video feed.
When it comes to security cameras, one typically has to strike a compromise between coverage and viewability. Very strong wide-angle lenses can cause so much distortion that their usefulness for security purposes begins to drop after a certain point. D-Link addresses that by implementing a de-warping technology that corrects the footage into clear, nearly flat videos.
Of course, the exact features you'll get depends on which model you pick up. The DCS-2630L is the higher end of the two, offering Full HD resolution rather than 720p HD resolution (960L model). The 2630L model offers two-way audio, while the 960L model does not. The higher end model also offers sound detection in addition to motion detection (the latter of which is available on both models).
Aside from that, both cameras are able to store content locally on a microSD/SDXC card, and to connect to one's home network using 802.11AC Wi-Fi. There's night vision on both due to integrated IR LEDs, which allows for recordings in total darkness of spaces/objects up to 16ft away. The cameras can be managed and accessed using a Windows Phone, Android, or iOS mobile device.
Both cameras are available now. The DSC-2630L model is priced at $199.99 USD; the DSC-960L is priced at $159.99 USD.