D-Link WiFi Baby monitor sends video to a tablet or smartphone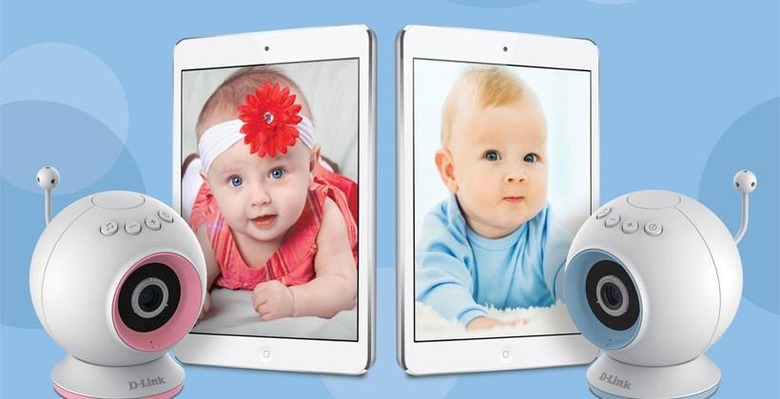 D-Link has announced a new product that aims at parents who want to use tech to keep an eye on their baby. Any parent remembers the overwhelming desire to keep a close eye on a new baby or an older tot who has learned to climb out of bed. The catch is that all parents know the act of stepping in a room with a sleeping child has a 50/50 chance of waking the kid no matter how quiet you are.
A baby monitor that picks up audio only leaves that nagging feeling in the back of your head that the only reason it's not picking up sound is because the baby has stopped breathing. All parents have been there. D-Link has a new baby monitor that uses the WiFi network in your home to shoot video to your mobile device.
The system is caleld the D-Link WiFi Baby Camera. The system supports HD resolution video, motion detection, and sound detection. The camera can also sense temperature and has night vision tech so you can see the baby at night.
The video feed can be monitored via any internet connected device and lets you see that baby is breathing and doing fine. Push notifications can be sent to the mobile devices and the camera supports a microSD card for recording video of your escape artist. D-Link is shipping the camera now for $179.99.
SOURCE: D-link