D-Link Omna 180 Cam HD now available from Apple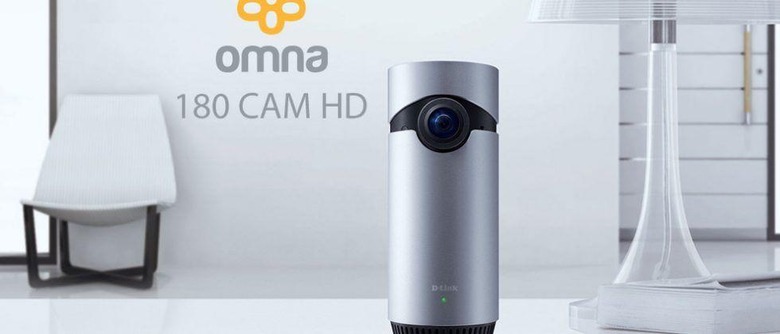 The cylindrical D-Link Omna 180 Cam HD home security camera is now available from Apple's website, and will be available in Apple stores later on this month. The Omna 180 Cam HD is HomeKit-enabled and allows users to monitor their homes, as with competing connected security cameras. The device's name hints at the camera's super-wide-angle 180-degree lens, though that doesn't cause image distortion thanks to 'de-warping' tech that corrects the image.
The new Omna camera has a modern design not dissimilar to the Echo, at least in shape. The product is able to record video in Full HD 1920 x 1080 resolution, and it includes infrared LED lights that enable video monitoring in total darkness to distances up to 16ft. The video clips and still images can be saved to a microSD card, as well, for a local backup. Cards up to 128GB are supported.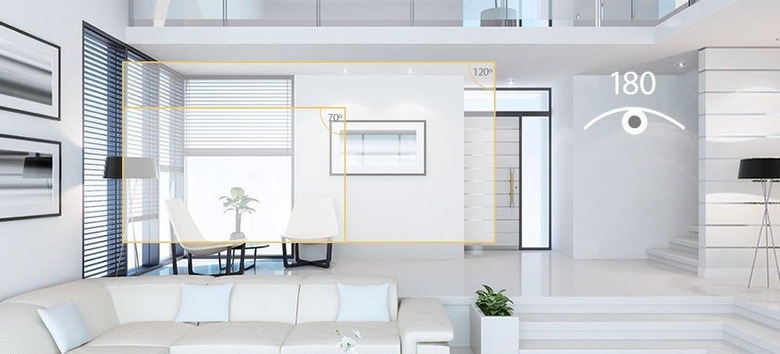 The camera, as with many home security devices, also feature a built-in microphone and speaker to facilitate both listening to the environment near the camera and speaking in an intercom-like manner when necessary. This allows, for example, you to try to scare away intruders by audibly letting them know you're aware of their presence.
The Omna 180 has motion detection and will automatically capture content when any motion is detected. Users receive a rich notification on their iPhone or iPad that includes a live video feed from the camera. Finally, D-Link says its new home security camera also features end-to-end encryption. The device is available now for $199.99 USD.