D-Link launches SharePort Go II router at CES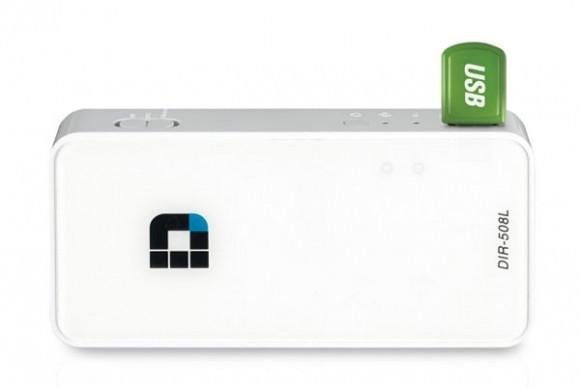 D-Link is on hand at CES 2013 showing off a number of new products including a new mobile router. The new router is called the SharePort Go II Cloud Router and was designed to meet all sorts of mobile needs for average consumers and professionals alike. The portable router was named an International CES Innovations 2013 Honoree.
D-Link says the device offers the ultimate mobile convenience for families, photographers, and business travelers featuring instant USB sharing capability for the iPad, iPhone, or Android devices. The cloud router works with the free D-Link SharePort Mobile application that allows for expanded Wi-Fi connectivity. The router also has the ability to recharge other mobile devices when needed.
The cloud router also features a SD card slot allowing the memory card to be used as shared storage and making it easy for users to share digital content amongst multiple devices. The mobile application allows tablets and smartphones to access video, music, photos, and other files shared using the router. The router also has an integrated Ethernet port allowing it to be used to connect to wired networks in hotels and conference rooms.
The router supports wireless speeds up to 300 Mbps, acts as a Wi-Fi hotspot, and the device can be used as a repeater allowing users to extend the reach of their wireless network. The router has a 4000 mAh battery inside supporting up to eight hours of continuous use. The SharePort Go II will be available starting in April for $119.99.