D-Link DIR-879 AC1900 EXO WiFi Router Review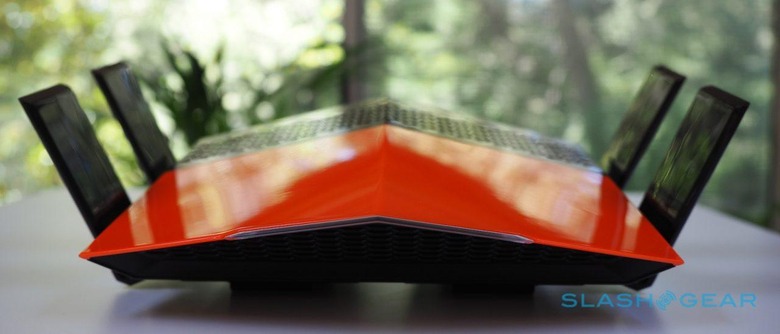 As the cost of network hardware continues to tumble, fast ways of getting online around the home needn't break the bank. Announced at CES 2016, D-Link's DIR-879 AC1900 EXO WiFi Router promises a noticeable upgrade from your cable company's default hardware, without headaches at setup and for a street price of under $150.
Like other models in D-Link's recent range, the DIR-879 has a grounded-spacecraft look to it, all angles and gloss. The four fold-up antennas don't twist or rotate as on more expensive models. It's fairly small, and can be mounted on the wall if you prefer – D-Link includes two long screws to do so – but the bright orange isn't going to be especially discrete.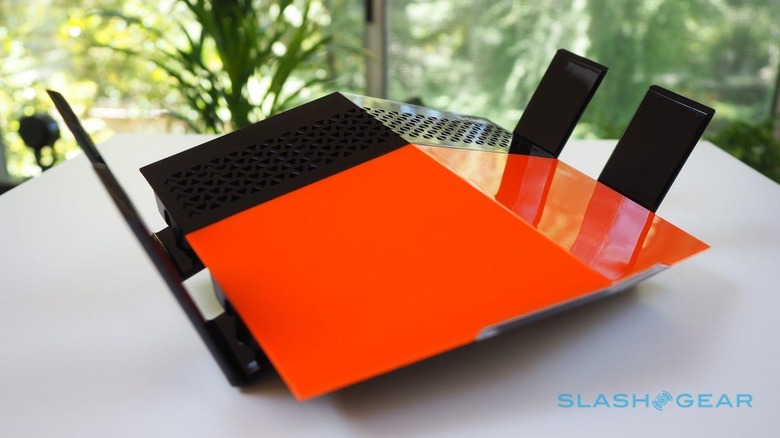 Both indicators and ports are on the minimalistic side. There's a single LED bar that runs across the front edge and which, in either orange or white, shows router status, but those who like link and activity lights for each of their four gigabit ethernet ports will be disappointed. No USB port, either, so there's no way to hook up a USB printer or external storage directly and share it across the network.
What D-Link does give you is a manual switch to flick the DIR-879 from router mode to extender mode, the latter intended for those who want to use it to add extra coverage from their existing router.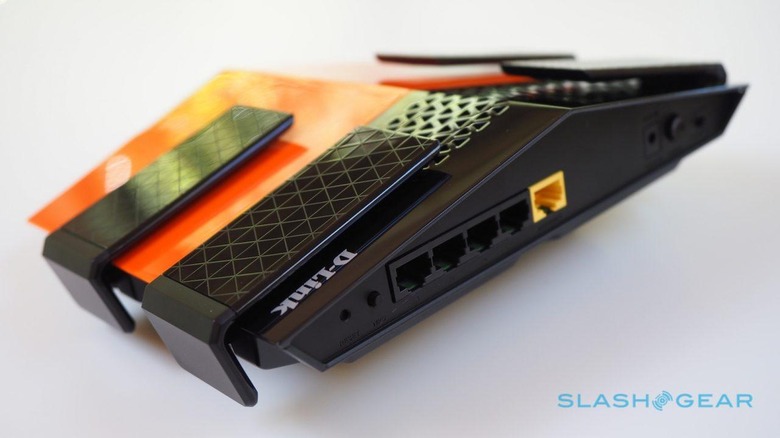 Unlike most AC1900 routers, the DIR-879 has four antennas, all dual-band, with the fourth helping give the D-Link its extended range. It also supports what D-Link calls Smart Connect: you can run two separate networks, one 2.4GHz and one 5GHz, but by default the router will automatically pick which band it believes is the best for each device, and use beam-forming too. That way, D-Link claims, you get the best of 2.4GHz's range as well as 5GHz's speed.
Setup is straightforward and, as with most routers, done through the browser. Indeed, you can have the DIR-879 up and running within a couple of minutes without even logging in, since the default network credentials are included on a label, though I found a new firmware version waiting for me when I checked the setup page.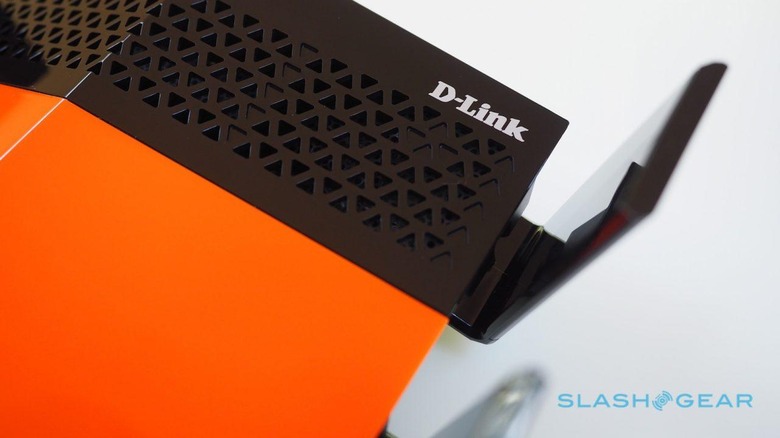 From there, you can enable parental controls for web filtering, set up a guest WiFi network, reserve IP addresses for specific devices – though only when they're active on the network, not before – and see a list of all the connected wired and wireless clients. It's clean and easy to understand, though the more advanced features have been buried, presumably in the name of not confusing the target audience.
It's also where you can choose between separate WiFi networks and Smart Connect, and I was curious to see whether D-Link's system would indeed give me better results. As you can see from the table below, Smart Connect performed when I was closer to the router than when I was on the 5 GHz network, though at a distance the dedicated 5 GHz network was faster.

However, there are still performance advantages to be had by stepping up to a more capable, more expensive router if throughput is your goal. Repeating the same test with D-Link's own AC3200 Ultra WiFI Router, which has a street-price premium of $100 over the DIR-879, I got faster throughput at each distance.
Still, the price difference between a $150 router and a $250 router is considerable, and there's no denying that the DIR-879 offers a noticeable step up from what your cable company probably provided you. Those who want the fastest performance will probably want to look beyond AC1900, while the missing USB port could stymie anyone with more ambitions than just sharing the internet across multiple laptops, tablets, and phones.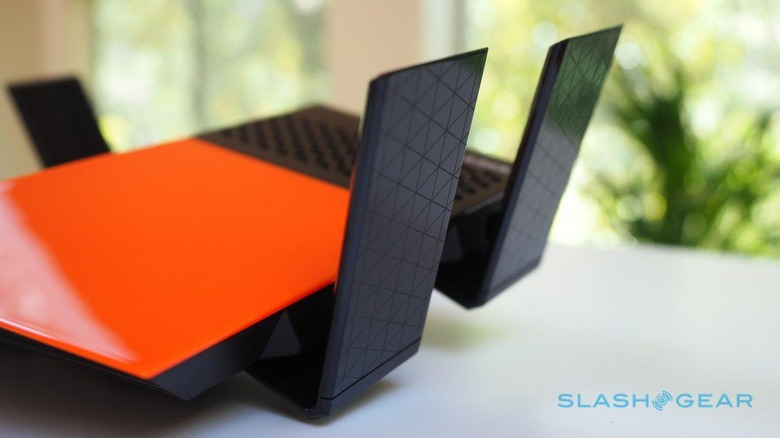 Its ease of setup rightly makes the DIR-879 appealing to those who don't want to spend an hour or two in the depths of a control panel, but that simplicity demands compromises elsewhere. Anyone with ambitions beyond plug-and-forget may want to look to more capable models.