D-Link DIR-857 offers dual band media streaming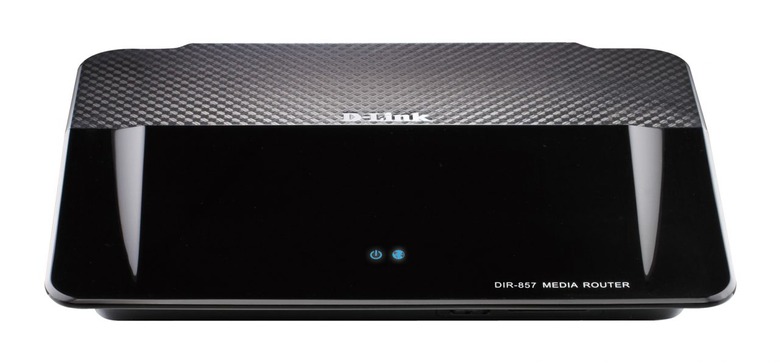 Are you one of those fellows who likes to pipe HD media around the home using nothing more than wireless technology? D-Link has a router than you may be interested in. The company says that the new Dualband HD Media Router DIR-857 is capable of transfer rates of up to 900Mbit/s by using Wireless N on the 2.4Ghz and 5Ghz bands, making it perfect for those Mad Men streaming marathons.
In addition, the router has D-Link's Intelligent QoS technology so that your roommates don't cripple the internet with their naughty torrenting, a built-in DLNA media server that can push content around the home, and a USB 3.0 port for shared storage. There are also a smattering of Gigabit Ethernet ports, plus an SD card slot.
Adrian Edwards, Consumer Solutions Manager at D-Link UK, says: "It is clear that people will continue to bring new devices into their homes and perform more and more high-end applications such as video streaming. The DIR-857 will allow them to do this with ease – both now and in the future." The DIR-857 is shipping in the UK right now and should set you back £179.