D-Link DCS-8200LH HD 180-degree camera joins the smart home club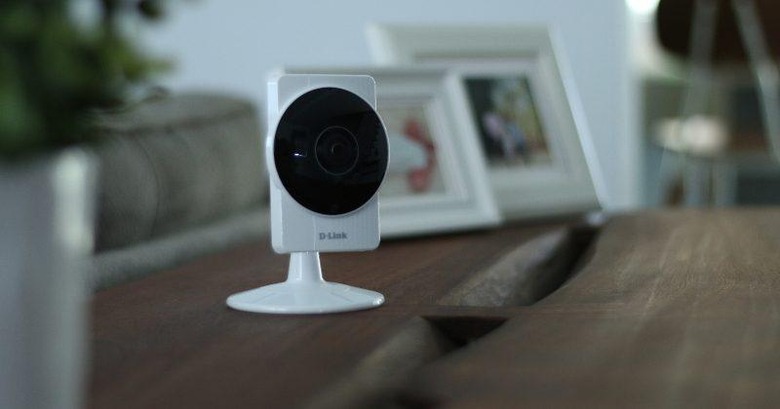 As homes get smarter, so too do potential intruders and miscreants. As we continually upgrade our appliances, it is also fitting that we upgrade our security systems. Fortunately, it won't necessarily mean trading an arm or a leg just to get a smart security setup. D-Link is adding a new HD 180-degree camera, the DCS-8200LH, to its mydlink Connected Home team to offer affordable security cam without skimping on the features that make these connected cameras a perfect fit for smart homes.
This is pretty much the younger sibling of the 180-degree Wi-Fi camera that we got to review last year, the DCS-2630L. What sets the two apart, aside from obvious design differences, is the resolution of the videos. While the older camera boasted of 1080p Full HD capabilities, the DCS-8200LH goes down a step to 720p HD. It's still promised to deliver crips and clear images and footage, though, not to mention a matching lower price tag.
The camera doesn't sacrifice the "connected" part for that price. It still talks to other mydlink connected home devices fluently, allowing you to setup a nicely integrated smart home. But even more, the DCS-8200LH also integrates with IFTTT, which opens the door to almost limitless possibilities. With IFTTT, users can chain triggers ("if this") with actions ("then that"), connecting the camera not just with other devices but also with online services. You can, for example, setup an IFTTT recipe to make the camera start recording when you leave the house.
Other special abilities include being able to check a live feed from your smartphone, motion detection, night vision of up to 16 feet, and, of course, its wide 180-degree field of view.
The D-Link HD 180-Degree Wi-Fi Camera, a.k.a. the DCS-8200LH, will launch next month for a slightly more affordable $139.99. The Full HD DCS-2630L has now gone from $199.99 last year to $159.99