Cygnus ISS Cargo Launch Will Be Livestreamed On NASA TV Tomorrow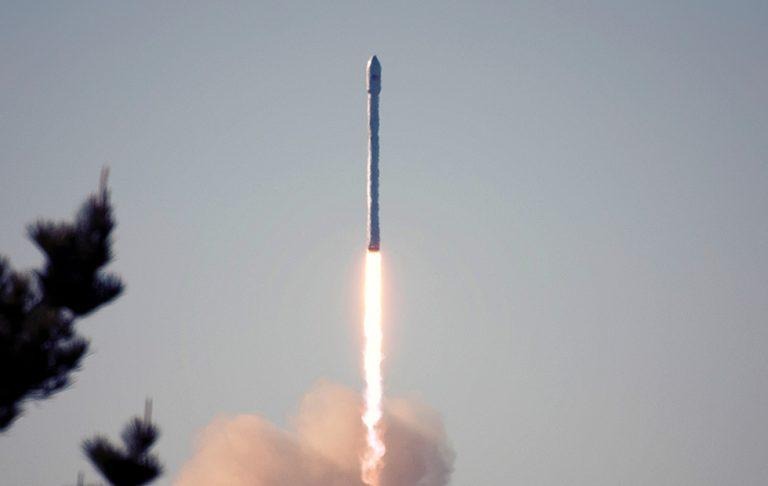 NASA plans to livestream Northrop Grumman's Cygnus cargo capsule launch early tomorrow morning. The launch is scheduled to take place from Virginia at around 4AM on Saturday and NASA is already prepared to broadcast it to the world. Anyone will be able to stream the live launch broadcast through NASA's Television website.
The launch will involve Northrop Grumman's Antares rocket, which will carry the Cygnus cargo spacecraft into space for eventual docking with the International Space Station. The launch will take place from NASA's Wallops Flight Facility and, assuming conditions are favorable, may be visible in certain parts of the US East Coast.
NASA details potential visibility in the image below: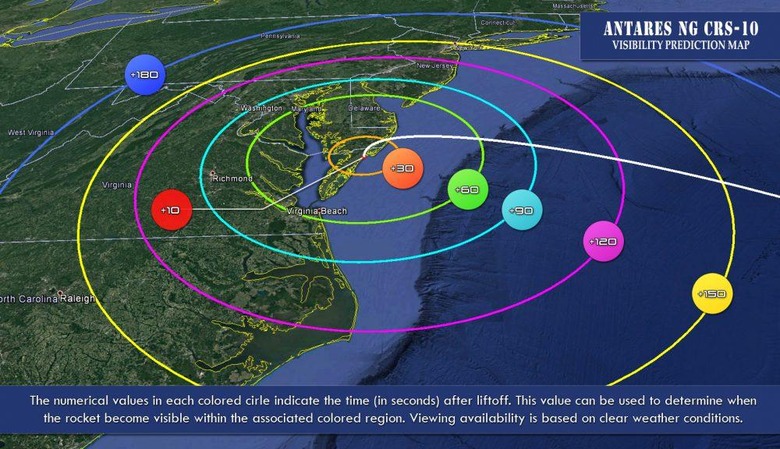 The public has different viewing options. There's NASA TV, for example, which will include both the launch and commentary on it — that can be accessed here. There's also NASA Wallops' Ustream sites for accessing live video and audio coverage. The Wallops broadcast starts at 9:30PM EST tonight; the NASA TV broadcast starts at 3:30AM EST tomorrow morning.
The Cygnus cargo spacecraft will follow today's Russian Progress 71 launch, which is carrying food, fuel, and supplies to the International Space Station. This second launch will be responsible for carrying around 7400lbs of hardware and crew supplies, among them being items used in research.
The Cygnus cargo capsule is scheduled to arrive at the ISS on Monday, where it will be retrieved by NASA and ESA astronauts. A robotic arm will grab the spacecraft, rotate it, and install it onto the ISS's Unity module. NASA has mission details and a countdown to the launch available here.