Cyberpunk 2077 might be Google Stadia's biggest game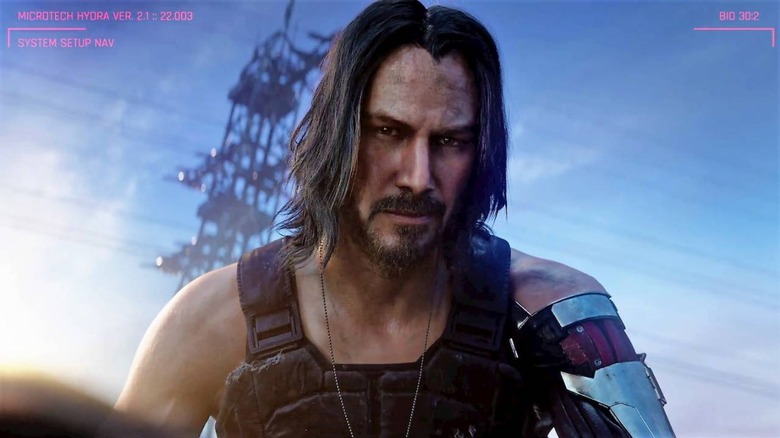 We're inching ever closer to Google Stadia's launch, and today we learned that Google has secured a big title for its new platform. During the latest Stadia Connect, Google announced that Cyberpunk 2077 will be coming to its game streaming platform. With this, Google has secured what will unquestionably one of the most anticipated games of 2020, and that means a lot when building a new platform.
Google didn't give too many details about Cyberpunk 2077's release on Stadia, and there was no mention of a release date. It seems safe to assume that Cyberpunk 2077 will be available on Stadia the same day it's available on other platforms, which will be April 16th, 2020.
As part of its announcement, Google also debuted a developer diary for Cyberpunk 2077, featuring some of the CD Projekt Red staff who are working on the game. The dev diary covers the scale and scope of Cyberpunk 2077, along with briefly touching on Keanu Reeves' involvement in the game as Johnny Silverhand, a musician/activist and one of the central characters in Cyberpunk 2077's mythos.
You can watch both the dev diary and the entire Stadia Connect presentation in the videos embedded above. Other games Google previewed during Stadia Connect include Mortal Kombat 11, Superhot (which is landing on a different platform today as well), The Elder Scrolls Online: Elsweyr, and Borderlands 3.
Stadia is currently scheduled to launch in November as a $9.99 service called Stadia Pro. A free version of Stadia – dubbed Stadia Base – will launch in 2020, so if you want to play in 2019, you'll need to sign up for Stadia Pro. We'll keep an eye out for more information on Stadia and the games that are coming to it, so stay tuned for more.