Of all the people we expected to see at the Xbox E3 2019 event, Keanu Reeves wasn't on the list, but the iconic actor turned up to talk about a new game he's featuring in. Cyberpunk 2077 sees the start of movies like The Matrix and John Wick once again step into the future in CD Projekt Red's upcoming title.
The game itself is adapted from the classic 1988 tabletop game, Cyberpunk 2020. However this new iteration for Xbox is set 57 years on, in a California city that has gone decidedly downhill.
Taking place in a time where body modification is now commonplace, Cyberpunk 2077 is a first-person single-player. Gamers play as V, a mercenary who can be heavily customized depending on the requirements of each section of the game. There'll be six regions – from corporate zones through to gang territory – across which V must travel.
The ability to customize and modify the character opens the door to Matrix-style upgrades. For instance, players will be able to install new weapon and battle skills, upgrade V with the ability to speak and understand different languages, and even tap into the experiences and emotions of other people in the game. Side-quests will see the mercenary earn the in-game currency for those upgrades.
While Cyberpunk 2077 was announced back in 2012, E3 2019 brought the news that a big Hollywood star would be onboard too. According to Reeves, the team at CD Projekt Red got in touch to explain why they thought he'd be an ideal fit for a cyberpunk-themed title. After a little explanation, the actor said, he realized he wanted to get involved.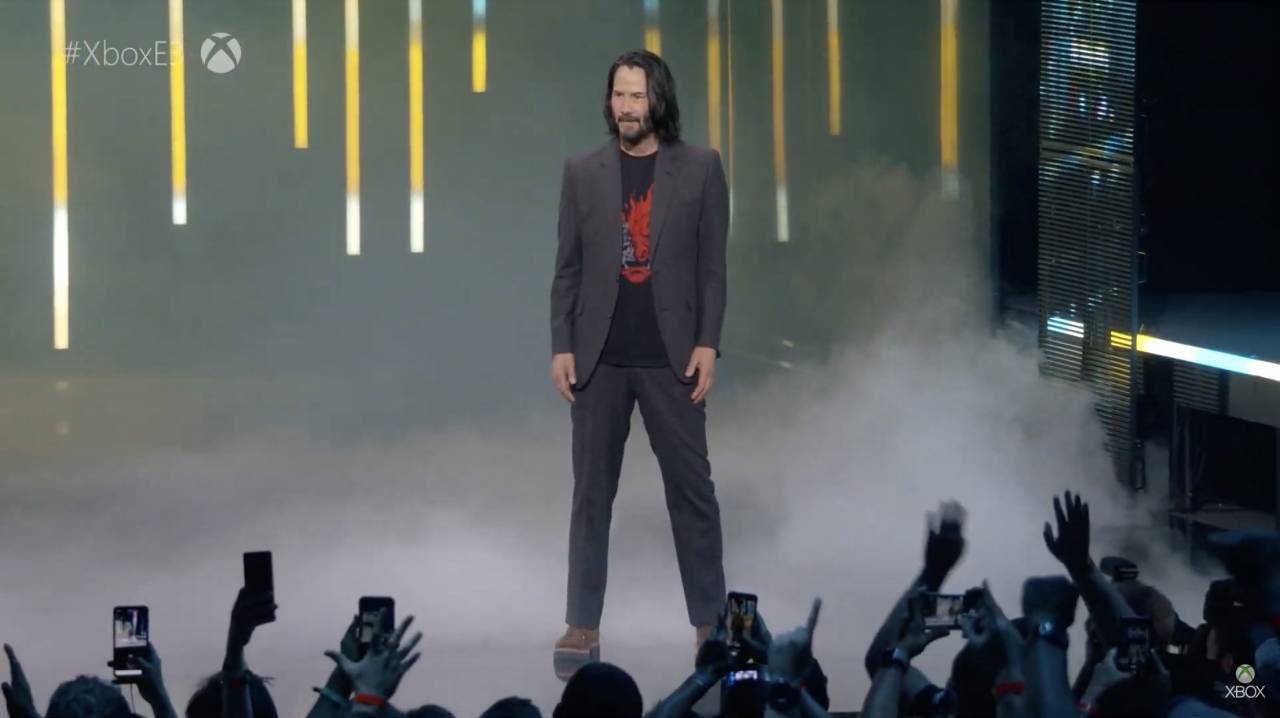 Exactly what that involvement will consist of remains to be seen. Reeves' character appears only briefly at the end of the Cyberpunk 2077 trailer, after V reboots following a gangster fight. "We have a city to burn," he says, ominously.
While the details may be in short supply, the release date isn't. CD Projekt Red has confirmed that the new game will launch on April 16, 2020. It'll be available for Xbox One, PS4, and PC, and is already available to preorder in both regular and Collectors Edition forms.