Cyberpunk 2077 deep dive gameplay trailer reveals more Keanu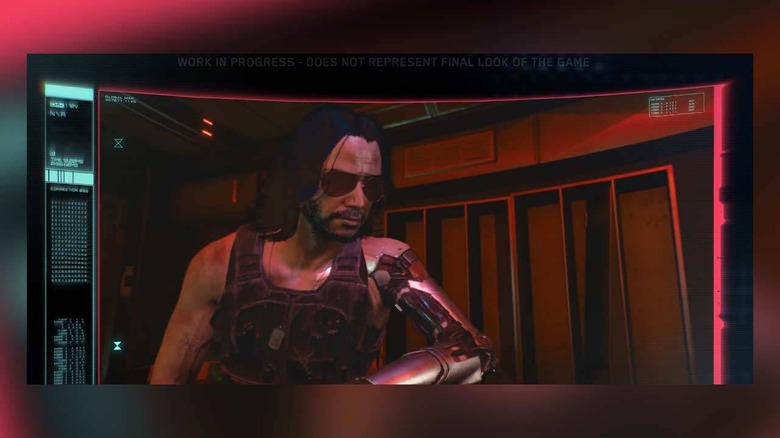 The game Cyberpunk 2077 will include futuristic landscapes, cybernetic implants in humans, new types of vehicles and weapons, and other science fiction elements, but none of that matters. Not when the game also has Keanu Reeves, aka Johnny Silverhand, "a rebel rocker boy who will be your companion throughout your adventure in Night City."
The game's first public outing earlier this year was well overshadowed by its inclusion of the peak Good Guy character in the world today, Keanu. That remains true here today – even though we don't really get into his DEAL in the game until the last several minutes of the video.
This newest trailer is what the developers at CD PROJEKT RED call a "deep dive" production. They've delivered a bit of content is decked out – so much so that they've added a disclaimer about the 4K iteration. Disclaimer, says the release, "this video was recorded in 1080p and upscaled to 4k to utilize YouTube's higher bitrate for 4k videos."
Above you'll see the trailer itself, containing massive amounts of spoilers about one particular path you might take – assuming you're playing the way the creators of the game expect you'll play. "In the most dangerous megacity of the future, the real you is not enough," says the game's official synopsis. "Become V, a cyber-enhanced mercenary outlaw going after a one-of-a-kind implant — the key to immortality. Customize your cyberware and skillset, and explore a vast city of the future obsessed with power, glamour and body modification."
This game is not one-path-only. Instead the developers have made a point to mention that "the choices you make will determine the story and shape the world around you." Cross your fingers this goes as deep and truly "open-world" as we'd like.
The game's name is Cyberpunk 2077, and it's described as an open-world, action-adventure story from CD PROJEKT RED. This game will be released simultaneously to all three of its intended platforms: Xbox One, PlayStation 4 (PS4) and Windows PC with a release date of April 16th, 2020.