CyberPowerPC Fang Mini is a full Windows 8.1 desktop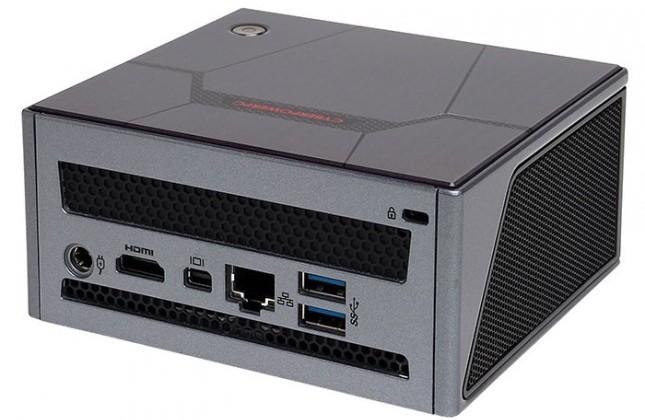 CyberPowerPC has announced a new miniature PC offering, the FANG Mini series. Unlike some other PCs of this size, the Fang Mini R9 and Fang Mini Pro devices are full-fledged Windows desktop computers, coming with all the trimming needed by the average user.
The Fang Mini R9 runs an AMD A8-5557M quad-core APU, Radeon R9 M275X 2GB GDDR5 graphics card, 8GB of DDR3 memory, and a 1TB 7200rpm hard drive. Connectivity comes in the form of 802.11 a/b/g/n/ac WiFi and Bluetooth 4.0, and the operating system is Windows 8.1.
The Fang Mini Pro, meanwhile, is a more powerful offering, running on an Intel Core i7-4770R quad-core processor and Intel Iris Pro Graphics 5200. Memory is 8GB DDR3, while storage, connectivity, and operating system are all the same as the R9 model.
The models measure in at 4.5- x 4.3- x 2.4-inches, and thusly are a solid option for those who need an entertainment system desktop or something that can be hidden behind a monitor. The Fang Mini R9 is priced at $799, while the Pro model is priced a bit higher at $889.
VIA: Legit Reviews