CyberGhost VPN Fights For The Open Internet You Deserve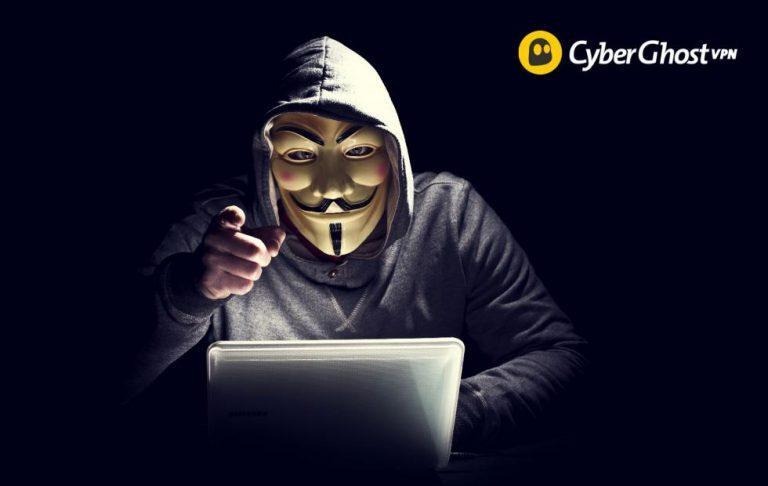 Sponsored Feature
The Internet has indeed made the world a smaller place. Ironically, it has also made it a more restricted and less secure one. It's bad enough that you are often restricted from content you legitimately paid for just because you went out of the country, but almost anyone and everyone seems to be out to get you or, more importantly, your location and Internet activities. And while there are tools that aim to protect your privacy, a lot of them are too complicated for regular joes and janes or ask users to sacrifice too much in exchange. Enter CyberGhost VPN, one of the latest solutions for a better and more open Internet, bringing privacy, accessibility, convenience, and affordability in a single package.
Next to encryption, VPNs, or virtual private networks, are one of the favorite tools used by netizens to combat unauthorized or unwanted tracking and eavesdropping. The Internet is unfortunately built in a way that makes you leave footprints where you go as well as broadcast where you're coming from. When you use a VPN, it's like you're using a super spy secret tunnel, thanks to 256-AES military-grade encryption, that hides where you came from and how you got to your destination.
But why would you go through all that just to get from point A to point B? You just want to book a hotel in Morocco or watch your Netflix shows while you're lounging in Santorini. Well, that's exactly the problem. Thanks to the fact that your IP address, the unique set of numbers identifying your device's Internet connection, betrays your location, companies and services can change or restrict access depending on where you're at. Netflix, for example, is notorious for not allowing US subscribers from accessing content in countries where Netflix hasn't made those movies available. But it's also a dirty secret that hotels and airlines change their prices depending on where you're coming from or how often you've visited. And then there's the fact that, on the World Wide Web, everyone's really out to get you, particularly advertisers.

But if VPNs are so good, why aren't they more common? VPNs have been around almost as long as the Web has but they've never been popular because of limitations that are, thankfully, now passé. Speed is one, because VPNs naturally incur some penalty in that regard. Thankfully, CyberGhost 7, the latest version of the app, has a marginally negligible effect on download speeds while retaining upload and ping performance. That's thanks to having more than 3,000 servers spread across more than 60 countries worldwide. And if CyberGhost's location itself is critical to your decision, the German-born company's headquarters is in Bucharest, Romania, rated to be one of the most privacy-respecting countries in Europe.
The other reason VPNs haven't really taken off commercially, at least until recently, is because they are hard to use. At its most basic, it requires changing network settings every time you want to enable or disable it. You also have to look for the right servers over dozens if not hundreds to optimal speeds and access. As you might have guessed by now, CyberGhost 7 does all of that for you. The latest iteration of its app is so simple all you need is one tap or click and you're automatically connected to the best server. Plus, the app is available on all major platforms. Count them and weep for joy, because CyberGhost's app is available on Windows, Mac, Linux, iOS, Android and Android TV, Amazon Fire TV and Fire TV sticks, and even routers. And don't worry if you have more than one such device in the household. You can actually have up to seven (7) devices simultaneously connected to CyberGhost VPN. Multi-platform and multi-device at its finest.
Simple, however, doesn't mean weak. CyberGhost 7 might be trivial to set up and use but it also has powerful features hidden behind a simple (seeing a pattern here?) button. For one, there are even more knobs to control things you want to block, like ads, trackers, or malicious websites. You can, however, also create rules so that you can exclude certain websites from the VPN, for whatever reason you might have.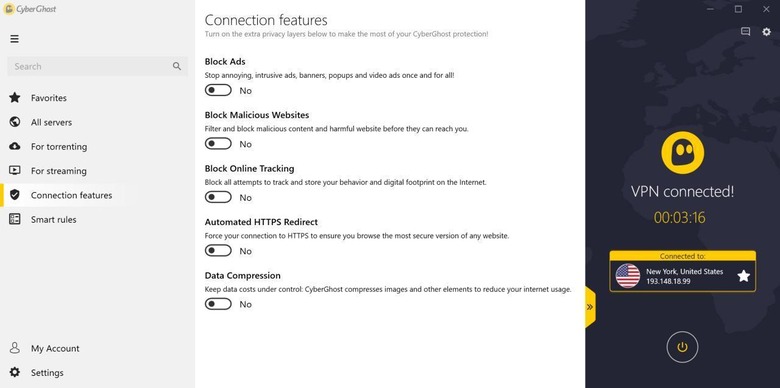 One of the most interesting features CyberGhost 7 has is its list of servers to choose from. Admittedly, almost all VPN services have that but CyberGhost takes it a step further by categorizing those servers into those optimized for anonymous torrent downloads as well as those for streaming. There are even specific servers marked to work best for Netflix, YouTube, and Crunchyroll! There are also servers earmarked for Torrents, which, of course, have legitimate and legal use outside piracy.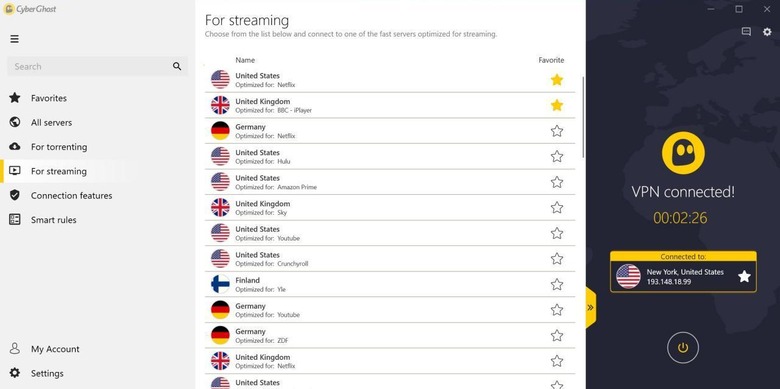 The other reason VPNs haven't endeared themselves to the general public is the price. And, yet again, CyberGhost is offering a fix for that. CyberGhost is offering a sweet deal to you, our dear readers, of $2.75 per month for 18 months. That's a total of only $49.50 for 1.5 years and a huge 79% savings from their normal pricing. That's the price of a latte or two, depending on where you buy it, for peace of mind and unrestricted Internet access from anywhere. And if for some reason you don't like it at all, they also have a 45-day money back guarantee, making it one of the longest trial periods in the VPN industry.
The Internet has truly empowered individuals but it has also empowered corporations, governments, and criminals. Things are changing so subtly that, before we know it, we have already surrendered our lives to others. With CyberGhost 7 VPN, you can have a new and powerful weapon in your arsenal to fend those miscreants off your life, or at least your Web browsing activities.