Cyber1 MasterPad Hands On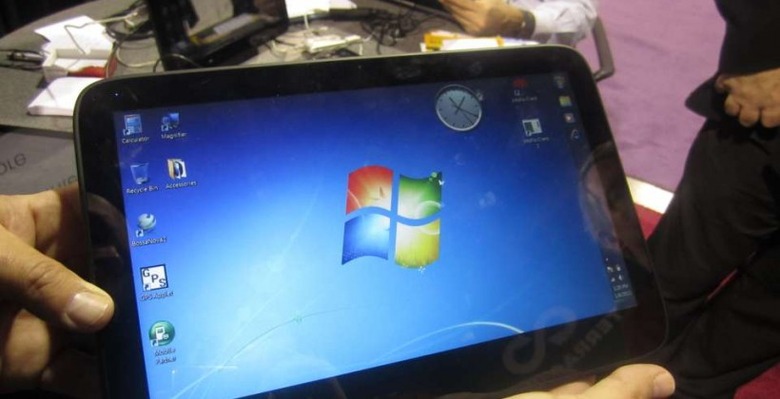 Tablets are a mainstay at the Consumer Electronics Show in Las Vegas, so it's no doubt that they are popping up everywhere, and from several different companies. For example, Cyber1 has a tablet that they believe, wholeheartedly, that they can officially replace a laptop.
The device features a huge (for a tablet) 11.6-inch touchscreen display, with a resolution of 1366 x 768. Intel's Pineview N450-M Hyperthreaded processor, clocked at 1.66GHz. There's Windows 7 on board, and a ridiculous 2GB of RAM. The company has two sizes for the SSD inside: 32GB or 64GB. They told us that the battery life is estimated to be about 5 hours with a lot of usage. It is surprisingly light, though. It will support Flash player, too — something they wanted us to point out.
Playing chess on the device was smooth enough, but considering the size, despite its light weight, it may take a bit of work to sell it to the masses.