Cyber Snipa Warboard Looks To Give You The Upper Hand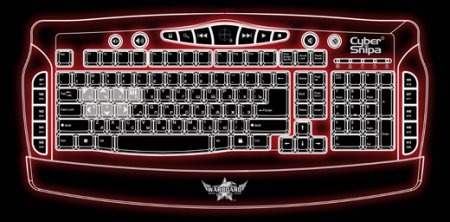 With all of the new games being announced at E3, those playing on a PC might want to think about upgrading to a new keyboard. We all know that sometimes having the right hardware can make all of the difference.
The new Cyber Snipa Warboard gives you 10 programmable macro keys, 10 other keys that can be accessed in a "macro mode"  and 17 swappable combat keys. Probably the best feature of all is the option to disable the Windows key. Nothing is worse than accidentally tapping that key in the middle of a game.
Obviously, a board like this is going to be geared towards those playing FPS titles, though I'm sure people playing WoW or other titles would get plenty of use out of it. Look for this to sell for around $69.99.
Cyber Snipa Warboard offers revolutionary gaming experience [via coolestgadgets]