Cyber Snipa Dog Tags For Geeks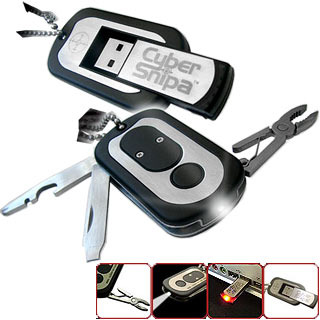 If you love to have a pocket size of tools that are needed for emergency repairs in the field but still stay in touch with technology, this Cyber Snipa Dog Tags might be the answer for you. Cyber Snipa Dog Tags is a combination of Swiss Army-asque and USB flash memory. It is so small that you can carry it wherever you are.
The tool includes stainless steel screw driver, pliers, can opener, super bright LED flashlight, and removable 512MB flash drive.
Price: $59
Geeks: Cyber Snipa Dog Tags [via tesora.com.au]