Cyanogenmod introduces hands-free camera controls for future builds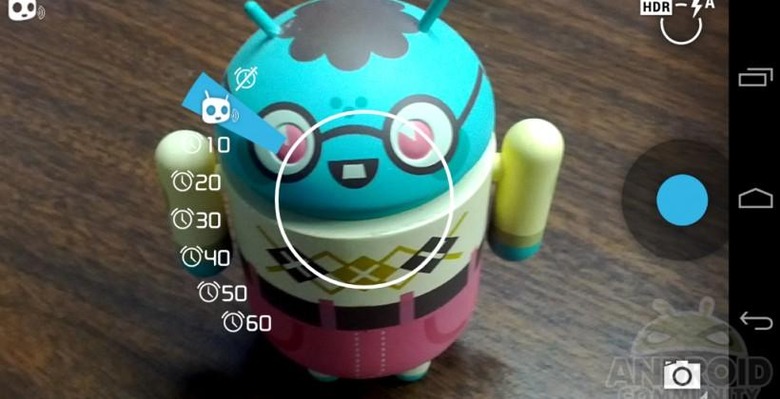 Cyanogenmod is implementing a new feature for its future releases that will allow you to control the camera on your Android device without needing to use your hands. With the new feature, you can set a timer for your Android device to take a snapshot, or you can say one of three trigger words (whiskey, cheese, or cid) to command your camera to take a picture.
The new hands-free feature will be available from this point onward for future Cyanogenmod 10.1 releases, beginning with the group's nightly releases. To enable this feature, all you need to do is head to your camera settings and enable the "persistent hands-free" option. Afterwards, you can adjust the handsfree settings by tapping the "Cid" head on the top left corner of your device to adjust how you want to take your hands-free pictures.
In the video above, the new feature is demonstrated using two different trigger words: Cheese, and Cid. But in order to use the trigger word command, it looks like you need to access the voice command feature in the quick settings first. Nonetheless, it's still a nifty feature to have. For the timer settings, you can choose to set a a 10-second delay upwards to a 60-second delay before your camera takes a picture.
As our friends at Android Community have noted, the timer settings aren't persistent, meaning you will have to adjust it everytime you want to use it. It make sense because you won't always have to delay your snapshots. This new feature should make taking group/family portraits much easier, and it also helps make Android cameras a more convenient alternative to a stand-alone digital camera.
[via Android Community]