CyanogenMod integrated screen recording coming soon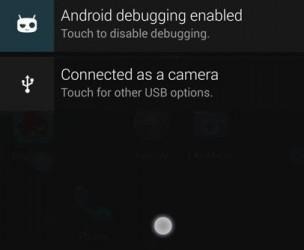 There are number of reasons why Android smartphone users running the CyanogenMod might want to share what they see on the screen of their device with other people. Currently, users can take screenshot pictures to share to show off the typical silly texts, themes, and other content. The developers behind CyanogenMod soon plan to integrate native screen recording as evidenced by some details that surfaced recently.
That feature will allow users to share videos recorded of whatever's happening on their smartphone or tablet screens. The ability to video record screens will make it very easy for advanced users to build things such as walk-throughs to help the inexperienced navigate the custom ROM.
Screenshots that have surfaced showing the screen recording capability also indicate that there'll be an option allowing users to show touches. Showing touches will make it easy to give clear examples of what needs to be touched to execute functionality within the operating system or an app.
There are certainly other applications out there that enable screen recording that are available right now. However, it's undeniably convenient to have that feature baked right in to the custom ROM. It's unclear exactly when the screen recording feature will go live. The tip that the feature is coming came from developer Koushik Dutta. Dutta also offered up video showing the screen recording function in action you can check out above.
SOURCE: Android Community