If you listen to Cyanogen, it's time Android has a strong challenger outside of Apple — one that is much like Android itself. Lately, the crew at Cyanogen have been making a lot of noise about their intent to challenge Android in a big way, possibly even overthrowing it. They might be onto something, but there was something looming: Google Services. To properly challenge Android, you'd need a suite of services you can call your own, or partners that get you there. Cyanogen did just that, tapping Boxer to bring email to Cyanogen OS.

Set for release in Cyanogen OS 12, the partnership brings a premium version of Boxer to the OnePlus One and Micromax Yureka in the coming weeks. Though not a 'Cyanogen email' service, it will be included with the OS.
The Cyanogen/Boxer email app sounds pretty special, too. Users can customize swipe actions, link to cloud storage solutions, and even do simple task management features right from the inbox.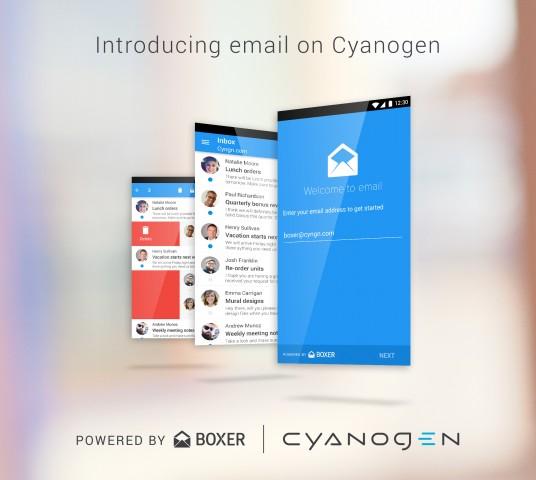 Andrew Eye, CEO and Founder of Boxer, said "We're truly excited to be partnering with a company that shares so many of Boxer's core values. Mobile devices have become so prevalent in our lives, but with no two people sharing the same work habits, we believe it is critical that users are offered the option to customize. Phones come in all shapes, sizes, and even colors. With all the device options available in the market today, it is clear that one size does not fit all. We believe the email experience should be no different. Cyanogen shares our vision for customization and user choice. We couldn't ask for a better partner."
It's not a proprietary offering, per se, but it is a step forward for Cyanogen, should they really be intent on becoming a solid replacement to Android.
Source: Boxer