Cyanogen introduces Mods, partners with Microsoft for Skype, Cortana, and more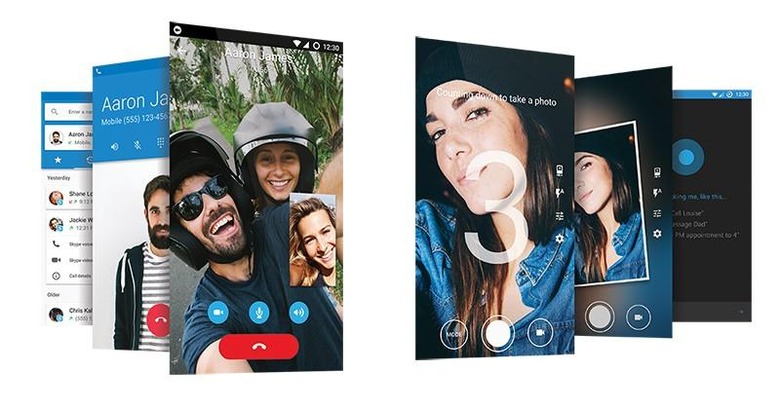 If you like having some extra control over your phone's OS, then you probably have an Android device. And if you really want to have full control, you might just use Cyanogen. Well today, the possibilities for that particular branch of Android have opened up considerably.
Today, the company introduced a new platform for the OS, which they're calling Mod. Mod gives developers access to a series of APIs for each compatible device. These can be used to create what are essentially apps, but are built directly into the OS.
By building the mods into the OS, developers will now have more control over the various functions of the device. The result are streamlined experiences that exist outside of individual apps. Imagine functionality that you enjoy in one app, but being able to utilize it while working inside of another.
Cyanogen has found a rather interesting partner in Microsoft, for some of their first mods. Microsoft has been slowly making their popular Windows phone features available in both iOS and Android, but now they're taking things even farther. The company has been working with Cyanogen to release mods for Skype, Cortana, OneNote, and Hyperlapse.
The Cortana mod restores the ability to say "Hey Cortana" to utilize the voice functions of the system. These were removed a while back from Android phones, due to incompatibilities with the standard Android voice features. You'll be able to record and edit Hyperlapse videos directly from the native camera app, thanks to the new mod. OneNote will let you take notes at any time, regardless of what app you happen to be using at the time. And Skype will integrate into the native dialer, so you can see your contacts and calls, whether they're in Skype, or they're just your regular phone contacts.
This is an interesting take on the mobile platform, and I'm excited to see where it can go. I doubt that we'll see anything like this crop up in iOS or the official Android OS any time soon, because of the sheer amount of control that the Mod APIs give the developer over your phone.
Source: Cyanogen