CW TV Now app hits Apple TV: Unbundling Begins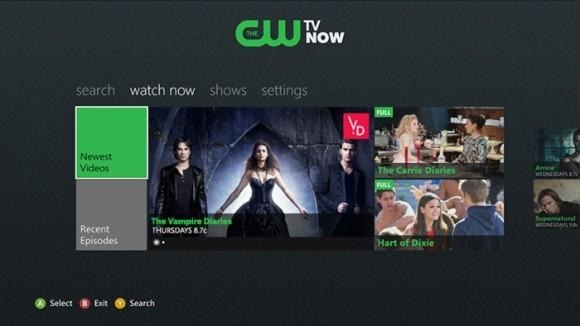 The CW network has been around for a long time and it's definitely a niche network. If you're a fan of superheroes, you may have watched network before to check out shows like Smallville, which chronicled the early life of Superman. The network also has another popular superhero show airing now called Arrow.
Fans of darker shows that follow vampires also flock to this network to watch The Vampire Diaries. In the realm of secondary TV networks, The CW is quite popular. CW has announced that it has started a new deal to bring its content to Apple TV. The content will come to Apple TV via the CW TV now application.
That application has previously been available only on the Xbox 360 and Windows 8 devices. CW says that it's trying to reach more viewers on more platforms and the deal with Apple TV is one of the methods it's using. The interesting thing about this app is that while The CW network is only available on cable, you don't have to have a cable subscription to watch streaming content via its app.
That makes this app one of the first true attempts at unbundling by a television network. What's even more impressive about this application is that it's not only past season episodes that you can check out. The company puts new episodes of every one of its series on the app the day after they air on the TV network.
The CW network promises that the application on the Apple TV will work and function similarly to how the app works on the Xbox 360. The TV shows available on the streaming application on all platforms are supported by ads. That means you will have to sit through commercials, but if you don't have cable, or your cable company doesn't offer The CW, I think watching a few commercials is probably a good trade-off. The one caveat to this announcement is that there is no specific timeframe offered for the application to hit the Apple TV.
SOURCE: MacRumors