Cut the Rope's Om Nom hero to get a comic strip and plush toys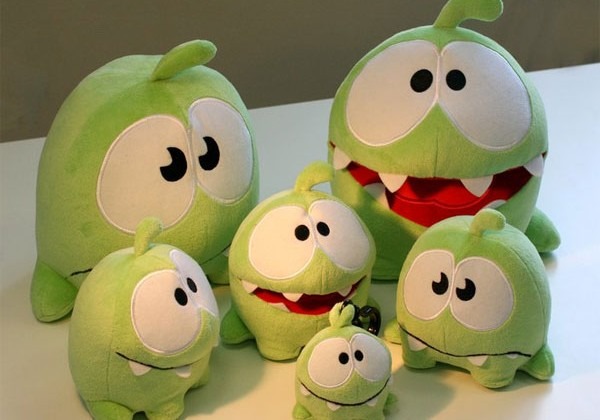 When I think of games for smartphones two names always jump to my mind as the best out there – Angry birds and Cut the Rope. Cut the Rope is the newer of the two apps and has sold a bunch of copies and according other company behind the firm it is one of the most downloaded games ever. The developer of the game is ZeptoLab and it has announced something pretty cool at Comic-con.
The hero of the game, the little green candy muncher Om Nom is getting his own digital comic. The comics will be designed by Ape Entertainment and are set to hit the Apple App Store in late August. The comics will be delivered via a standalone app only. Considering the iPhone isn't the only platform the game is on, I bet the comics come to Android as well.
Other than the new comic ZeptoLab has also announced that come September it will be offering plush Om Nom toys too. The plush toys will come in several sizes and will have different expressions on the face. The toys are pretty cute. Angry Birds also offers toys and the merchandise based on the game.
[via Android Community]