Cut the Rope: Time Travel launches on iOS and Android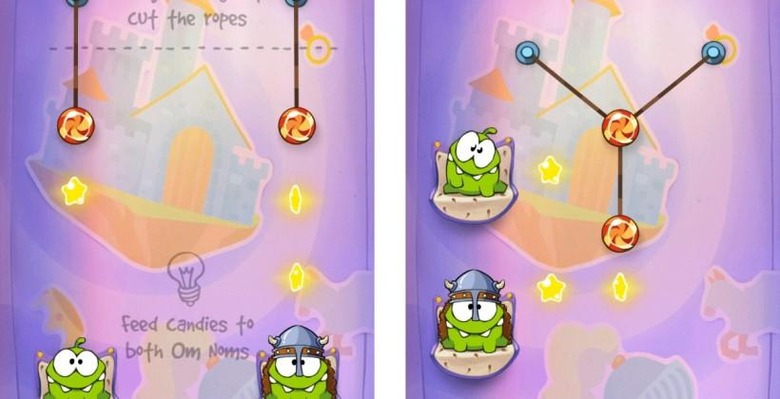 We knew ZeptoLab would be releasing a handful of games this year, and they've already delivered on one of them earlier. However, today the developer released a sequel to Cut the Rope, called Cut the Rope: Time Travel. Those who have played the game in the past will feel right at home with today's new launch, as it features many of the same gameplay elements as before.
The game is available for free on Android, but you can grab the HD version for only $0.99. As for iOS, you can get it for $0.99, but there's no free version sadly. This new title obviously features a time travel element, and it begins when Om Nom discovers a time machine in order to go back in time to figure where he came from.
Other than that, it's your typical Cut the Rope scenario, where you have to strategically cut the ropes that are attached to pieces of candy in order to feed Om Nom. However, in Time Travel, there are two little green monsters to feed, which could come as more of a challenge to gamers.
If you've never played Cut the Rope before, now is a good time to join in. Luckily, the storyline from the original game doesn't carry over to this new title, so you don't need to play the first one in order to play the second one, but it's always a good idea to familiarize yourself with the game before diving deep into the more-challenging sequel. Get 'em while they're hot: Android free version, Android paid version, iPhone version, and iPad version.
[via Android Community]