Cut fiber-optic cables put Wikipedia offline last night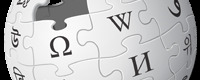 Wikipedia has been around for a long time been and is one of the most popular places for people to learn about all sorts of subject matters. While the content is suspect at times, Wikipedia is generally a friend of students and anyone else searching out information on a particular topic. Last night Wikipedia was off-line for several hours, and the reason for the outage is now known.
Apparently, someone unintentionally cut through fiber cables that connected Wikipedia's servers located in Florida to the Internet. Wikipedia denies any foul play in the outage, and a spokesman noted that two overland cables had been severed between Tampa and Virginia. The slashed cables took Wikipedia off-line for over an hour and once the lines were fixed it took another hour to get servers back up and running.
Wikipedia has been having an interesting year. The company took itself off-line as part of a protest against SOPA laws intended to help prevent piracy. Wikipedia's parent company Wikimedia has suffered from controversy surrounding a key executive in its UK division recently after Ashley Van Haeften resigned as the chairman of Wikimedia UK.
Van Haeften stepped down in the middle of a controversy over personally posting links to pornography in the biography of a living person. As a response, he was banned indefinitely from contributing to the English version of Wikipedia by ArbCom, which is elected committee of senior Wikipedia editors. ArbCom also found that he had violated editing rules by using multiple accounts to change pages.
[via Telegraph]