Custom Xbox One backgrounds: how to make it yours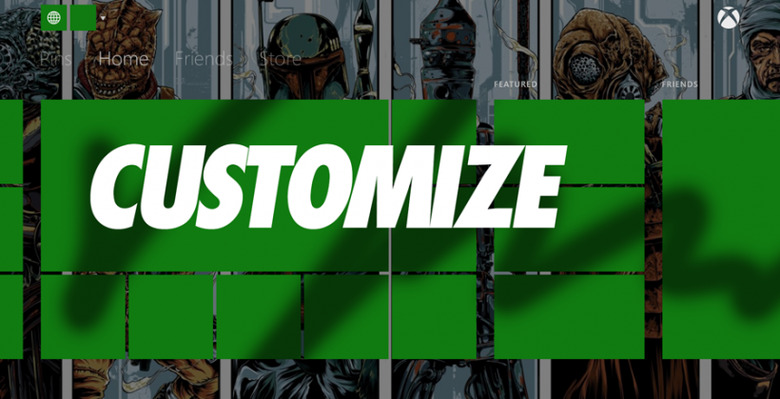 Customization of the wallpaper on your Xbox One console is a feature that's been blasted over the past week. Unless you're part of the Xbox One Preview program right this minute – when this article is posted – you'll have to wait to customize your own console. If that time has arrived for you, you'll have only to move through a few very easy steps. By all means, have a peek at how you can make your Xbox One's background as wild as possible.
You're going to need the latest Media Player update, first of all. If you don't have that, you may as well just start playing a game, like a jerk. Once you have the latest Media Player update, you can begin with the following steps.
• Connect a USB to console / Connect a source through DLNA
• Launch Media Player (either directly or through Settings>My Xbox > My background > Custom image)
• Navigate to source of your choosing (USB/DLNA)
• Navigate to folder/file of your choosing
• Select the jpg/png image – see it full screen.
• Once you are viewing the image full screen, hit the menu button.
• Select "Set as background"
• You will be sent back to the full screen view of the image.
• Hit nexus, see the image on Home.
For those of you that want to check out a wide variety of wallpapers users are using, by all means, have a peek below. Many (but not all) of these images were sourced from the new Xbox One Themes Subreddit on Reddit. Let us know if you've got additional wallpapers you'd like to share as well.
You can also head to the Major Nelson post on this subject to get a Photoshop Template for your Xbox One desktop to see where the icons will be landing. Remember to save without the icons showing – just the plain image – for this wallpaper business to work.