Custom USB memory can survive rough & tumble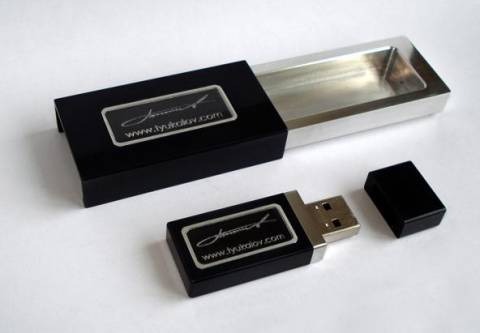 The same crafty guy who fashioned the custom wireless mice last year, Slava Tyukalov, has turned his hand to USB flash drives.  Not just a classy casing and box, however, but something that's waterproof, anti-shock, anti-vibration and anti-static.
As with the mice before it, it's beautifully constructed from graphite/aluminium composite metal matrix and then coated with titanium for that extra bit of protection.  Available in 1GB and 2GB capacities, there'll only be 100 made. 
Check out videos of static and crush testing after the cut...
Price, including worldwide shipping, is $197 for the 1Gb and $247 for the 2GB.  Considering his custom-mice sold out in less than 21 days there's obviously an audience out there for Slava's work!
Custom Handmade USB Flash Drive [Tyukalov.com]