Custom School Bus Yellow Boss 302 to be auctioned for charity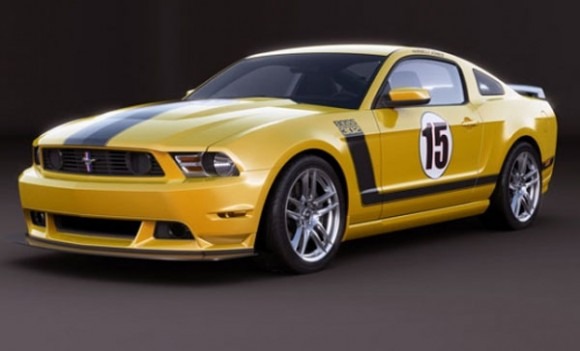 Ford has a long history of auctioning off customer cars that its team members build up and donating the profits to charity. Back before the 2012 Boss 302 cars hit dealers for customers to buy, Ford had a custom Boss 302 Laguna Seca auctioned off at Barrett Jackson with the proceeds going to charity. The company has another one of a kind Boss 302 that is being put on the auction block.
This Boss 302 was designed by Ford Designer Melvin Betancourt. Betancourt designed the Boss 302 to look like the one that famous Ford race driver from the 60's and 70's took the the championship in the Trans-Am series in 1970. The car is painted in a color that will be coming for the 2013 Boss 302 cars called School Bus Yellow. The name of the color is a throwback to the 1970 racing series. It looks orange to me.
Rather than using decals like the production Boss 302 racing cars, the designer painted on all of the stripes for the special car and will have Parnelli Jones sign the car at the event where it will be auctioned off for charity. The car even has Jones' racing number 15 painted on the door. The auction will take place at the Get your Heart Racing event this Saturday. I bet the car brings well into the six-figure range.