Custom iPad Pro designed by Jony Ive heads to charity auction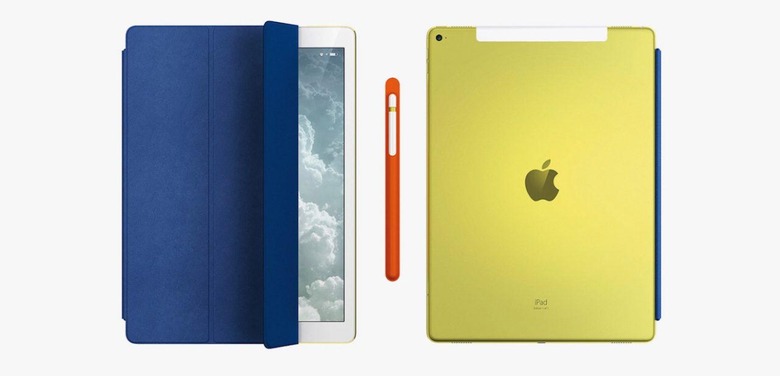 What you're seeing here is a truly limited, as in one-of-a-kind, iPad Pro that is being auctioned off by Apple. No, it doesn't have 500GB of storage or 5G network compatibility, but it was personally designed by Jony Ive, Apple's senior head of design. The item is being sold as part of a charity effort to benefit the London Design Museum. Not only is the iPad itself a custom model, but the set includes several unique accessories, earning the package a special "Edition 1 of 1" label.
The iPad Pro is the larger, 12.9-inch model, and while it's still made out of anodized aluminum, it comes in a bright yellow color. The tablet comes paired with a Smart Cover in blue leather, an Apple Pencil that had a unique gold band around the top, and an orange leather case for the stylus tool, something Apple doesn't even sell at this point.
The set is being sold by the Phillips auction house in the UK, which expects the collector's item to raise between £10,000 to £15,000 (about $14,000 to $21,000). The prestigious Design Museum is said to focus on "affordably priced design objects," and is raising money to help with relocation.
Aside from Apple's focus on the premium design of their products, Jony Ive also has a personal connection to the museum, which explains the donation. Back in 1990, shortly before Ive became a full-time Apple employee, the Design Museum featured a prototype mobile phone that he created, and in 2003 it honored Ive with its first "Designer of the Year" award after his work on the iMac.
SOURCE Phillips