Custom digg case put on the auction block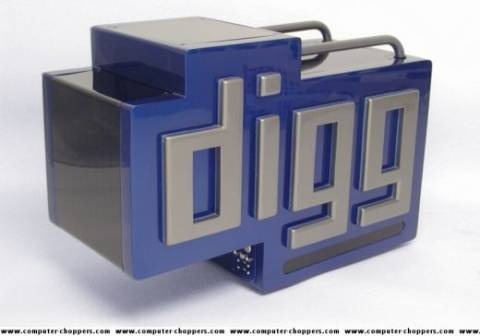 Surely you've seen the custom Digg case that has been floating around for some time. It was made a little while back by the guys at Computer Choppers as a tribute to the awesome site founded by Kevin Rose.
If you're obsessed with scouring the contents of Digg, you might want to show off your love by bidding on this one-of-a-kind computer. That's right, they're putting it up on the auction block. The starting bid is $2,500.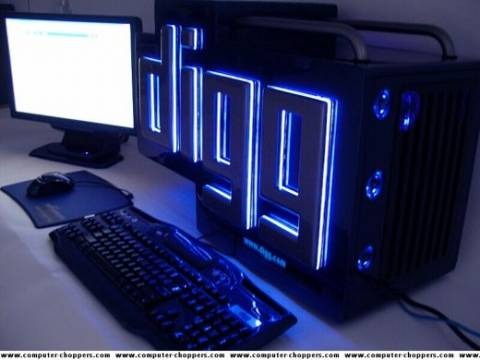 Bear in mind that it's not just a cool case, it's a full PC, a matching 20-inch LCD monitor, keyboard, mouse and mouse pads. A full listing of the PC specs are below. If you really must have this custom PC, you're going to need to dig deep as it is expected to fetch far more than the starting bid.
Intel Core 2 Extreme X6800 CPU w/ Asus Silent Square HSF

Asus P5B-Deluxe Motherboard

3GB DDR2 Memory (2GB Gskill HZ DDR2-800 & 1GB (512×2) Kingston HyperX DDR2-1066)

3×500GB Western Digital WD5000YS Hard Drives

BFG 8800GTS 640MB Video Card

Soundblaster X-Fi Platinum

18x Sata DVDRW w/ lightscribe

Hiper 580watt Power Supply

Noritake 3900 512×32 VFD

PCI fan controller & LPT port
ultimate digg case mod for sale [via technabob]