Custom Bat Cave inspired home theater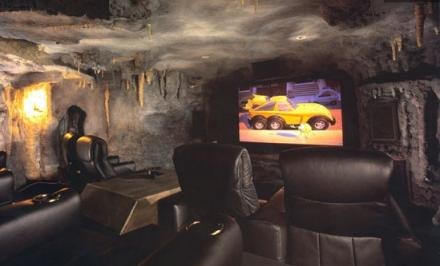 Even non-techie types have a tendency to dream about their version of the ultimate home theater. However, I'm sure non-techies and techies alike could not have possibly thought of this theater even in their wildest dreams. This spooky bat cave style theater is in surprisingly found in someone's basement.
A retired Naturalist had DC Audio Video Systems of New Hampshire set up the home theater in their cellar. The décor comes complete with fake bats hanging from the ceiling. The whole setup features a motorized 110 16:9 Stewart Electriscreen, Triad Silver THX Speakers and a Sony G90 (a $36,000 commercial 1080p 2500 x 2000 CRT projector).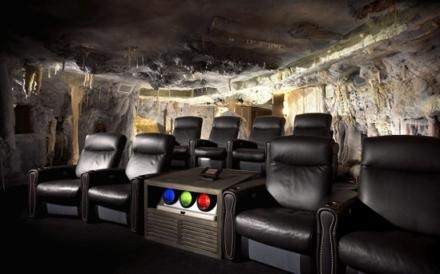 It also has eight black motorized leather recliners and to control the lighting a LiteTouch LC5000 System. Although if you were going to take photos of a bad ass theater such as this, would you leave Monster's Inc up on the screen?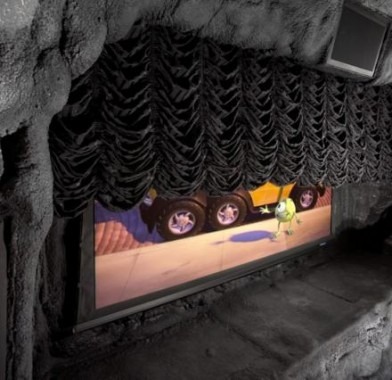 Batcave Theatre [via neatorama]