Custom Action Figures From Hero Builders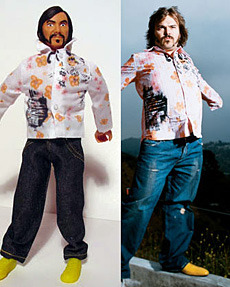 Many of us spent long hours playing with our action figures (they're not dolls!) when we were younger. From Star Wars Figures to Batman, Transformers and a host of others, we loved to pit good against evil. But wouldn't it be cool if you could have your very own action figure?
Normally to have your likeness made into an action figure you needed to become famous, or have a lot of money and some friends at a toy factory. Now all you need is $425 and Hero Builders will create your very own Custom Action Figures.
The 12" figures come decked out in whatever clothes or accessories you like, not to mention they'll even let you record voice samples so you can make it talk for no extra charge. Extra copies of your figure will only run you $40 ($50 if it talks).
Custom Action Figures [via uncrate]