Cuphead's Delicious Last Course expansion gets a new trailer and a release delay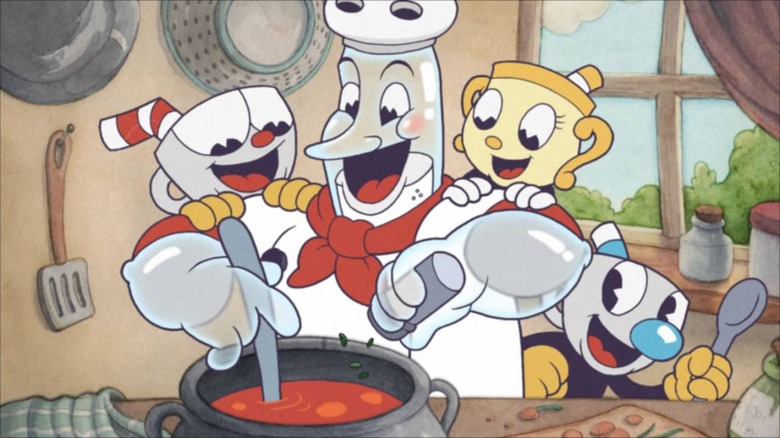 A little more than a year ago, Studio MDHR announced an upcoming expansion for Cuphead called The Delicious Last Course. At the time it was announced, Studio MDHR said it was targeting a release date at some point in 2019. We haven't heard much about The Delicious Last Course in the time since then, but today, Studio MDHR shared some bad news: The expansion has been delayed.
Now, The Delicious Last Course will launch at some point in 2020 for all platforms on which Cuphead is currently available – PC, Xbox One, Nintendo Switch, and Mac. While that news is probably disappointing for those who can't get enough Cuphead, there is a silver lining in that Studio MDHR shared a new trailer for the expansion, which you can see below.
There's also a really good reason for this delay, as a post on the studio's blog explains that this decision was made at least in part to avoid developer burnout. "While we initially announced a 2019 release date for the Delicious Last Course expansion, our highest priority is making sure this new adventure meets the meticulous level of care and quality we always strive for," Studio MDHR wrote.
"Furthermore, the development of the original game taught us a great deal about the importance of making things in a way that's healthy and sustainable for our team." The issue of developer burnout due to insane crunch periods seems to be a common one in the games industry, so hats off to Studio MDHR for recognizing that it's better to delay the game than overwork its employees to meet its originally announced 2019 release window.
In addition to new bosses and weapons, The Delicious Last Course will add a new playable character to the game: Ms. Chalice. Studio MDHR says that she'll offer a "new twist on the classic Cuphead move set," but we haven't really seen her in action yet. We'll look forward to learning more about The Delicious Next Course and we get closer to 2020, so stay tuned for that.