Cuphead hits platinum milestone with more than a million units sold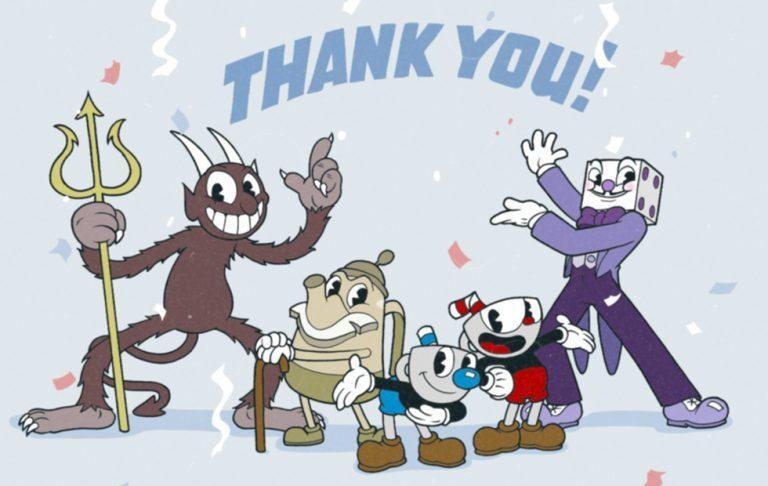 Cuphead, the hit game from StudioMDHR, has sold more than 1 million units, according to the company, marking the platinum milestone for the title. The game, which is only available for Xbox One and Windows PC, features the character Cuphead with a design that, as the name suggests, features a cup for a head.
Cuphead caught popular attention because of its atypical graphics, ones designed to look like cartoons from the 1930s. This process was achieved using traditional methods, including hand-drawn cel animation and watercoloring in the backgrounds. It was an unusual move for a video game, but a successful one by all accounts: more than one million copies of the game have been sold since its September 29 release date.
Cuphead falls into the "run and gun action" genre, pitting players against various foes in unusual worlds as they gather new super abilities, better weapons, and find hidden secrets, all of this in an effort to pay back a debt to the devil.
In a statement today, StudioMDHR said, "Today, we wanted to take a moment to thank each and every one of you for your support and we're excited to share that Cuphead has gone platinum with over 1 million units sold!" Haven't played it yet? You may not get the chance to if you're not using a Microsoft platform.
PlayStation 4 owners are left out of the fun due to Microsoft's heavy investment into the game's creation. That investment made the game exclusive to Microsoft's platform, meaning you need an Xbox One or Windows PC to play. It is unlikely that'll be changing any time in the near future.
SOURCE: Cuphead